PRISA announces extraordinary meeting to approve the sale of Media Capital | Economy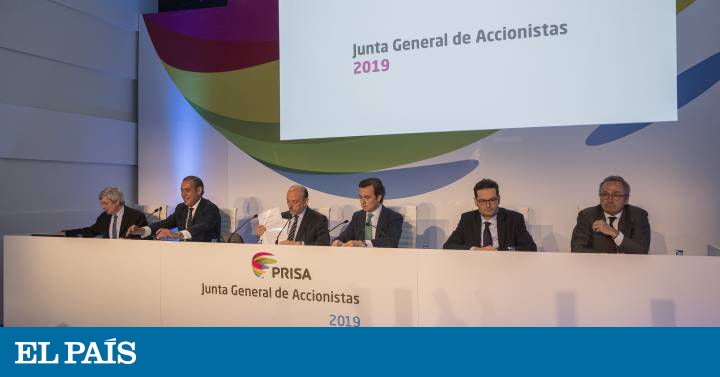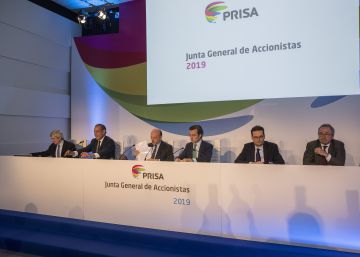 Prisa, publishing group of EL PAÍS, has called an extraordinary meeting for January 29 in the first call, as the company has announced today to the National Securities Market Commission (CNMV). The agenda includes two points: the ratification of the appointment of María Teresa Ballester as director of the group, independently. In addition, shareholders will give the green light to the sale of Vertix SGPS, a company that controls 94.69% of the shares of the Portuguese audiovisual group Media Capital.
The sale of Media Capital was agreed in September with the Portuguese group Cofina. The final conditions were reviewed last Monday, when a price of 123.3 million euros was agreed for the entire share of PRISA in Vertix, based on a company value (including debt) of 205 million euros.
The operation is pending the authorization of the regulators, who have already expressed their preliminary decision not to oppose the operation, pending their final decision. It is also necessary to obtain a waiver of certain group creditors, as well as board approval. Prisa expects to close the transaction in the first quarter. The operation will involve an estimated accounting loss of approximately 54.3 million euros in addition to that reflected in the PRISA accounts as of September 30. The parties expect the operation to close in the first quarter of 2020.
The funds generated by the operation will be used to repay PRISA debt, accelerating the company's deleveraging plan.
Media Capital is the largest group of the media sector in Portugal. Founded in 1992, it owns TVI which, with its TVI, TVI 24, TVI Fiction, TVI Reality, TVI Africa and TVI Internacional channels, reaches 10 million Portuguese speakers worldwide.
The group includes MCR, the leading radio company in Portugal, covering Commercial Radio, M80, Cidade, SmoothFM and Vodaforne FM, in addition to 14 digital radios. It also has Media Capital Digital, with more than 390 million visits to the group's websites and 8 million followers on social networks, including IOL and TVI Player.
Media Capital is also the owner of Plural Entertainment, one of the largest Iberian producers of audiovisual content (winner of two Emmy awards), as well as EMAV (a technical and recording services company) and EPC (construction and construction company). stage rental), both with presence in the European market.