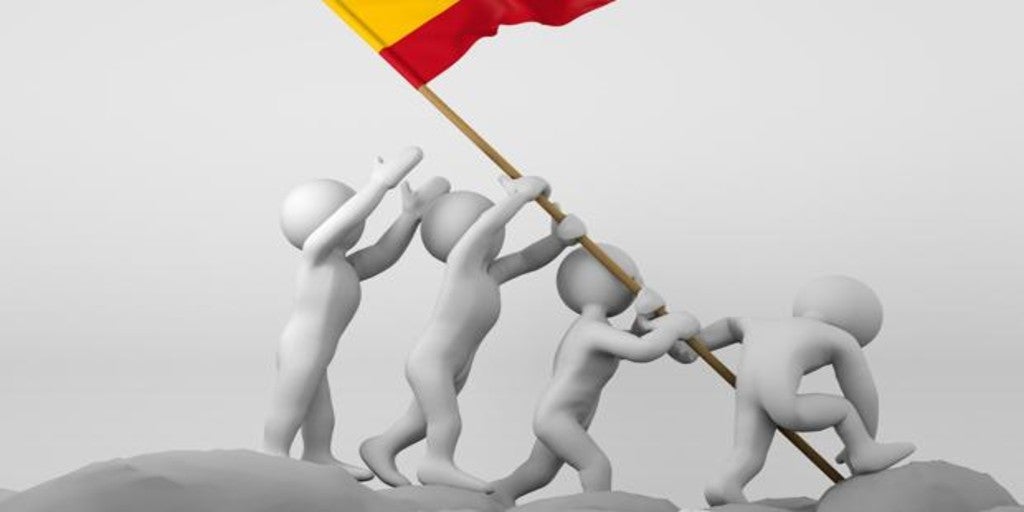 ABC
Updated:
save

The serious health crisis that we still suffer, and the unprecedented economic and social impact it has generated, has put us to the test as a country. The loss of human life and the destruction of economic activity requires us to do what we can to better face similar situations in an uncertain future. As we try to defuse the health crisis, something we will achieve when we have an effective vaccine or treatment, we must focus our efforts in parallel on designing an effective economic and social recovery program.
To contribute to this objective, Boston Consulting Group and the Businessmen's Circle have jointly prepared a document that we have just published under the title of "Transformation of the Spanish production model: 14 priorities". We start from the basis that we cannot settle for rebuilding what the crisis is destroying, but we must aspire to more, to take advantage of the opportunity to emerge from it with a more solid, competitive, resilient and sustainable production model.
We identify that this crisis accelerates a series of macro trends that help us anticipate the future environment and we must incorporate in the diagnosis, such as a greater awareness of health and well-being, a new dynamic for international trade, changes in habits and ways of work and a shared commitment to environmental sustainability. Fortunately, we have powerful tools to face these challenges: acceleration of digital transformation, consolidation of new emerging technologies and revolution of data and artificial intelligence.
We group our proposals into fourteen priorities to transform our production model: seven to boost its competitiveness and sustainable growth, and many others to ensure its resilience. Among the first we highlight betting on investment in R & D & i, entrepreneurship and increasing business size, investment in digitization and the fight against climate change, the strengthening of our industry and our distribution and logistics chains, and the evolution of our tourism model. To ensure resilience, we propose preparing the economy for rapid responses to unforeseen events, strengthening our health capacities, reforming the educational system, maintaining healthy debt levels in companies and the State, reconfiguring our international supply chains, generating a favorable business environment and betting on public-private collaboration models to respond to strategic needs.
Achieving these objectives requires the commitment of both the private and public sectors, in adequate coordination. We therefore include recommendations for both. For the private sector, we suggest an investment effort in technological and intangible capital that increases the added value of our offer, the implementation of the latest digital and technological tools, bet on growth and commit to social and environmental sustainability. They must also increase their resilience by preparing contingency plans, developing highly qualified human capital, ensuring the robustness of their financial position, reinforcing their value chains and internalizing environmental costs. For the public sector we propose more recommendations. To boost competitiveness and growth, it must stimulate demand in critical sectors of our economy in the short term, accelerate digital transformation, redouble efforts to promote R & D & i, entrepreneurship and alternative financing models, remove regulatory barriers to growth business, review the tax system and ensure an energy transition aligned with competitiveness. To ensure resilience, the public sector must improve its crisis response capacity, strengthen the health system, reform education at all levels, simplify administrative procedures, strengthen legal certainty and commit to fiscal consolidation to reduce debt.
These priorities must form part of a recovery strategy that we must present to the Community institutions with a coherent, sensible, rigorous and credible program that deserves the confidence that allows us to access the resources of the Recovery and Resilience Fund as soon as possible. It should include a combination of reforms and investments that boost competitiveness so that our economy can return as soon as possible at a consistent rate of growth. Only by growing can we generate the necessary resources to preserve our welfare state and offer guarantees for the return of aid and the reduction of our high level of public debt. We have the talent and strength to do so, provided that we are able to reach broad consensus not only at the political level, but also between the Government and a business sector that, once again, will lead the recovery.