Princess Leonor will not attend the parade of the National Holiday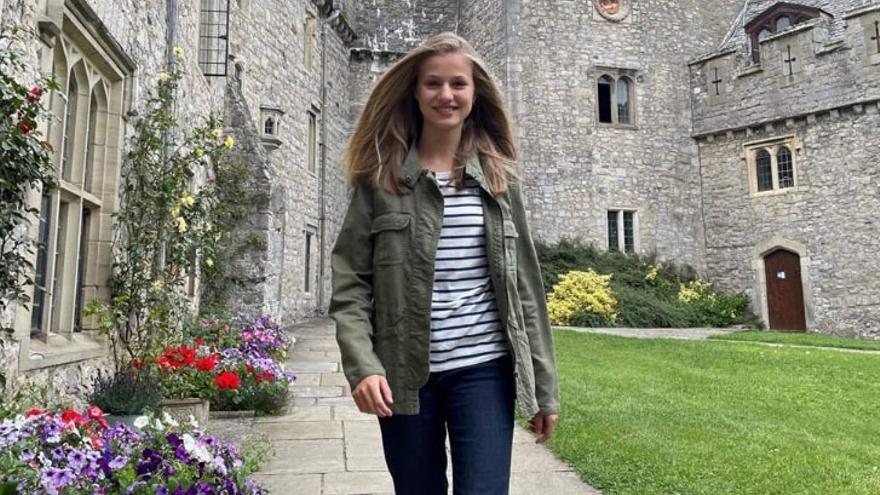 The princess Eleanor will not attend with the kings the parade of the National Holiday on October 12 in Madrid, nor to the subsequent reception at the Royal Palace, because that day he is teaching at the boarding school in Wales (United Kingdom) where he is studying high school and also the displacement would force him to keep five days of quarantine upon his return.
For the first time since 2014, when he debuted at the 12O military parade with his sister, Infanta Sofía, the heir to the throne will not be in the central act that takes place in the Paseo de la Castellana nor at the reception of the Palacio de Oriente.
To respect the school calendar at UWC Atlantic College in Wales, where the first year of high school began on August 30, The Royal House has opted for the first-born of the Kings not to be in Madrid next Tuesday, but instead he will go, for the third time, to the delivery of the Princess of Asturias Awards.
The ceremony will be held in Oviedo on the 22nd, and in that case your trip will not hinder your attendance at classes due to the quarantine that you must respect on your return because that day the autumn holidays begin at the boarding school, which will last until October 31, when he will turn 16 years old.
The day after the awards, Leonor de Borbón will visit the exemplary Asturian town with the Kings and her sister.
When it was announced that she would study two years in Wales, the Real home He pointed out that he would make his academic stay compatible with "the progressive development of his institutional commitments in Spain."