Primark prepares an ERTE for its 7,000 employees throughout Spain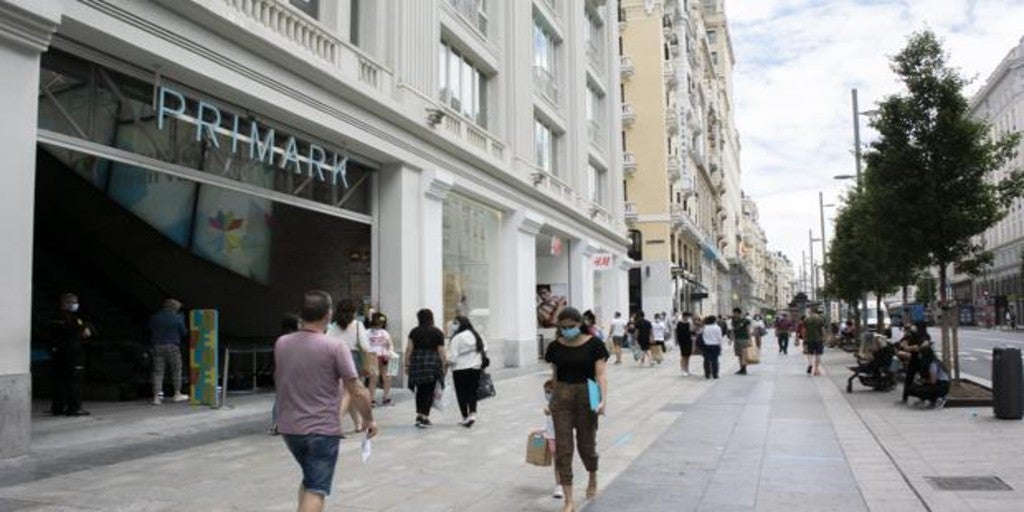 Madrid
Updated:
save

Primark management has raised a file for temporary employment regulation (ERTE) for organizational and production reasons for its 7,000 workers in Spain, which would be applied in stores that temporarily close due to the covid-19 pandemic or that decrease their sales, according to CCOO.
Negotiating with union representatives It has been closed this Tuesday without agreement, because CCOO understands that sales are not sufficient cause without taking into account its impact on the economic situation of the company.
After studying the technical documentation that the management gave them on Monday, CCOO has stated that You cannot sign an ERTE that lasts until August 31, 2021 and that depends on the number of operations carried out in each store to apply a contract suspension or a reduction in working hours. The union has assured, in a statement, that the company has informed that it will not use another indicator different from the number of transactions.
In the absence of an agreement, CCOO believes that The management will not apply an ERTE of an organizational and productivity nature to its stores, but it will present one due to force majeure, as the state of alarm has been decreed again and its establishments remain closed or with early closings.
Already last March Primark carried out an ERTE due to force majeure that affected 98% of its 7,000 employees during the three months that the state of alarm lasted.
In April, the textile chain applied another ERTE for productive reasons to senior management, which affected the remaining 2% of its workforce, that is, close to 200 executives and middle managers, to whom the working day was reduced by between 10% and 50% until July 31, 2020.