Pride takes the streets of Madrid and cries out for the trans law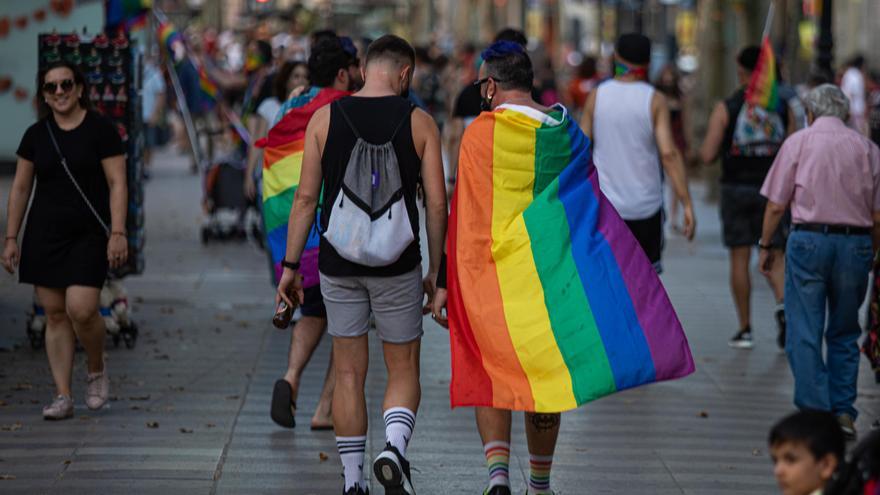 Under the slogan 'Human rights are not negotiated, they are legislated: Trans Ya Integral Law', the organizing committee of state pride LGTBI has announced the return from the celebration of Pride Madrid, without the traditional floats but with protest acts that they will respect the sanitary security measures.
Last year the pandemic forced a virtual celebration and this year will also be different although "its essence" will be maintained, in a "responsible for health and political demands", the committee, made up of the State Federation of Lesbians, Gays, Trans and Bisexuals (FELGTB), COGAM, the LGTB + Collective of Madrid and the Association of Companies of Professionals for the LGTBI collective of Madrid (AEGAL) has explained in a statement.
It will be held in the week of June 25 to July 4 and will focus on demanding the approval of a comprehensive trans law, blocked in the Government due to the discrepancies between Equality and the First Vice Presidency.
"Given the stagnation of the approval of state laws that guarantee our rights and protect us against violence, we have no choice but to take the streets again so that our voice is heard ", declares the president of FELGTB, Uge Sangil.
"Trans law is essential to guarantee equality of trans people before the law and it is a commitment of the current Government that so far is not complying, "he complains.
For her part, the president of COGAM, Carmen García de Merlo, recalls that Pride gives the opportunity to show that LGTBI people do not hide, although to this day, trans people are a group that "must undergo humiliating processes, including a psychiatric diagnosis and undergo treatments that even lead to irreversible sterilization that violate their human rights."
Before the covid-19, the organizing entities have expressed their commitment to public health and safety and have assured that they will make a "safe and responsible Pride".
The committee nevertheless calls the public to take to the streets and fight for the equality of the LGTBI collective, who sees how their rights are daily violated and that they have been further undermined due to the crisis caused by the covid-19.
Soon it will present a program with protest actions and activities designed so that Pride can return to the street while respecting health recommendations.