Pride and Francoism | Society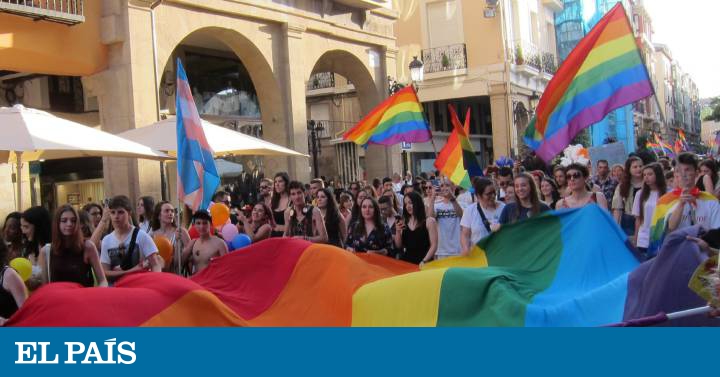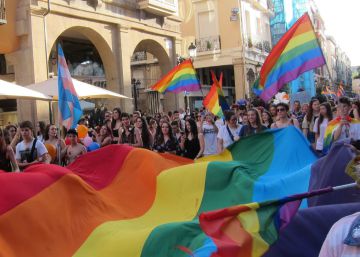 Renzo Fratini nuncio is right when he states that Franco is being resurrected in Spain. But he is wrong in pointing out the culprit. Because it is not precisely the socialist government that promotes it, but the Catalan separatists first with their determination to deplore the Spanish qualifying Franco and now it is the ultranationalist party Vox who joins the car by asserting their votes and their small but decisive participation in some public institutions.
The celebrations of the LGBT Pride (lesbians, gays, transsexuals and bisexuals) that are being developed in different Spanish cities are the ammunition for this new broadside of the right-wing extremists. They are worried about the traffic problems and the inconveniences that bring to the neighbors and, in Madrid, they have proposed to take the festivities to the outskirts of the city, in the Casa de Campo. Also this week the Sanfermines begin and many Pamplonians pack their bags to avoid the same inconveniences. But Vox is not bothered by the Sanfermines as well as the Holy Week processions or the Feria de Abril, which cause even more traffic jams and problems than the LGTB chariots.
Faced with the official explanation, one of the leaders, Rocío Monasterio, has exposed the real motivation of her proposal: the "degrading" image offered by the Pride celebrations and the social scandal they produce. The return to the past is clear. Franco introduced homosexuals as citizens to persecute and exile in 1954 within the Law of Vagrants and Crooks. Difficult to find a greater and more disturbing parallelism.
In Valencia, Vox has opened a chase for volunteers from LGTB collectives who give talks in schools. They undertook a similar initiative in Andalusia against the attention centers to the battered and there they have more possibilities to move forward thanks to the regional Executive of the PP-Citizens that governs with their votes.
You could establish crude comparisons between the defense Vox makes of the bulls (and, consequently, their right to take the streets of Pamplona) and the rejection that the LGTB collectives produce. But the latter deserve greater respect and even greater recognition in times of falsely puritanical dictatorial nostalgia. People with sexual identities different from those accepted by recalcitrants have been persecuted and humiliated for centuries. If there is someone who believes that there is no place to celebrate the Pride because their options are already socially normalized, Vox is proof that it is too early to end it.
Thousands of LGTB people take to the streets these days to participate in the celebrations of the Pride. They represent themselves, but also many others in Spain and a few million in the world who would never dare to be publicly proud of a stigma that ruins their lives
It is not the Pride that has to be banished.
(tagsToTranslate) pride (t) Francoism (t) position (t) vox (t) collective (t) lgtb (t) evoke (t) law of vagrants (t) thugs (t) 1954



Source link