Prices overwhelm families: "we have to do numbers on a daily basis"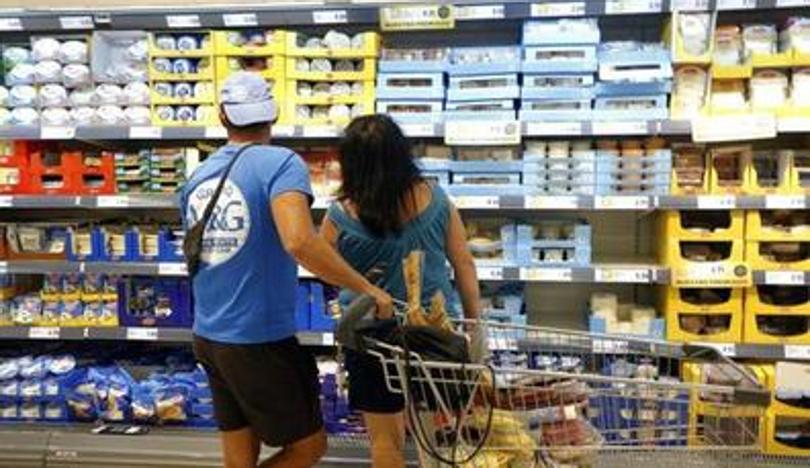 energy poverty
The increase in the cost of essential goods, electricity, gasoline and food, has forced many families to change their consumption habits. Omar, MIriam and David tell in this report how they cope
Omar doesn't turn on the air conditioning, Miriam no longer uses the car and David needs to ask for help to cover his
daily expenses for electricity, gasoline and food. They are the consequences of
rising prices of these essential goodswhich has forced many families to change their consumption habits and "do numbers" on a daily basis.
According to data from various consumer associations, the rise in the Consumer Price Index (CPI), which rose to 10.8% last July, can mean a
added cost of 2,800 euros per year.
"All this implies a total overflow for those who were already at the limit," the coordinator of the Study Team of
Spanish Caritas, Raul Flores.
Omar: «It is easier to send my children to Morocco than to get electricity»

Omar is an electrician, he is 42 years old, lives in the slum town of Cañada Real, in Madrid, and is the father of 5 children.
His situation is more complicated because he has not even had a power supply since the beginning of 2021. To achieve this, he has to resort to generators that all the neighbors pay for.
«
I've been without electricity at home for almost two yearsso I can't do anything«, explains Omar, before recalling that »in Madrid, with the heat waves, some air conditioning system is needed to withstand the high temperatures».
Along with the rest of his family, he lives in a "very small" space, where enduring the heat becomes "a challenge".
Last month was one of the three warmest Julys globally on record and the sixth warmest in Europe, with record temperatures, according to the European Copernicus Observing Service.
And Omar has decided to send his children this summer to his parents' house, who live in Morocco.
«It is easier for me to send my children to Morocco than to get electricity and put on the air conditioning»he emphasizes.
But he has to "hold out" in the capital, since he has to go to work because, he says, "money has to keep coming into the house."
Miriam or how five people survive with a thousand euros

The
gasoline price It is another of the great problems that many Spanish families face. With fuel prices at more than two euros per liter, many of them prefer not to fill the tank because it entails an additional cost and they have opted for the
public transport or by walking places that they used to travel in their vehicles.
Miriam, who lives with her three children and her husband in a "small" flat in Gran Canaria, explains how this price increase has caught them "by surprise" and makes it increasingly difficult for them to make ends meet, since so many She and her partner are unemployed and they cannot add 1,000 euros a month between them.
"With that money it is impossible to cover the basic expenses of five people," he explains.
This has led them to dispense with many things, including the use of the carnow a "good for occasional use", adds Miriam to Efe.
"The deposit is 80 euros a week, so we only use the car for strictly necessary trips. If not, public transport, even if it takes longer to go », he continues.
David: "If prices continue to rise I will have to leave the flat"

According to data from the Organization of Consumers and Users (OCU) the
increase in food prices will mean "more than 500 euros a year" in an average family.
After analyzing the price of more than 150 products, the OCU concludes that the
84% of them have increased and that the price of the shopping basket has risen by 9.4%.
David García, an unemployed 39-year-old, had his rental price raised by 100 euros after living in that house for eight years, a rise that, together with the price of the shopping basket, forces him to "make numbers" every day to try to reach the end of the month and ask the Government for help.
"If prices continue to rise, I'll have to leave the flat and find another place," he says.
David and his wife, Zaida, parents of a six-year-old boy, try to save money by buying private label products and avoiding eating out.
"Going out to eat is becoming more and more impossible, and when it comes to shopping, it's
i before 5 kilos of meat cost 21 euros, now it is almost forty. Few people can afford that today," she says.
María: Washing machine at one in the morning and heating, just right

María, a nursing assistant, is a single mother, lives in A Coruña with her mother, whose care she takes care of, and has to pay for her daughter's university studies in Madrid.
Although she arrived "just" at the end of the month with her 1,300 euros salary, she had always been able to deal with household expenses, but with the rise in prices, especially electricity, things have changed.
"My salary is barely enough to cover all expenses"he explains, adding that he must also bear part of the cost of his mother's medication, which is "quite expensive."
To lessen the effects of the increased light, he has started putting the
washing machine at one in the morning instead of two in the afternoon and not using the heating in the homeeven when it's less than ten degrees.
In summer, the same thing happens with the use of the air conditioning, which only turns on at "few" times of the day.