Previous Alavés-UD Las Palmas: that the streak does not stop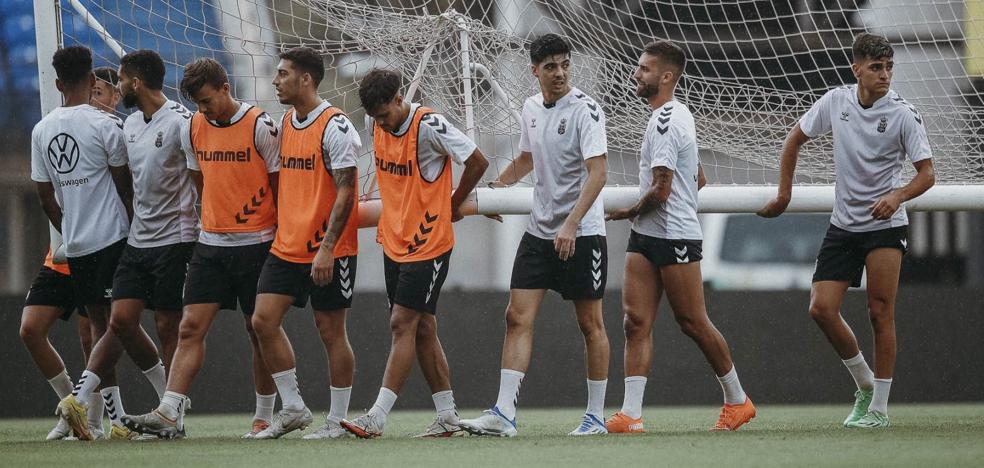 Previous
football - second division
UD, which visits Alavés this Saturday (1:00 p.m., Movistar Vamos) has gone 14 regular league games without defeat. And this course does not know what it is to receive a goal, Valles could make history
Competing is always easier with a smile. Y
you are sweet despite the casualties it accumulates. García Pimienta's team has started the course as it ended, without taking into account the vital promotion playoff, of course.
The yellows accumulate
14 consecutive games in the regular league without defeat. That is, Las Palmas has not lost since March 12. Not even Real Madrid, current champion of the Champions League, comes close to these records, as they follow it with six consecutive appointments without biting the dust, like Betis.
Now, with Mendizorroza in the crosshairs of the Gran Canarian sniper, UD wants to expand some numbers that serve to sow optimism in a season that is full of emotions. What's more, he doesn't know what it's like to fit in a bit Las Palmas, with a
valleys that he is the protagonist for his good work and that
against Alavés he could go down in history by becoming the first goalkeeper to seal his bow in the first four league days.
Álvaro is ninety minutes away from achieving it. What's more, the insular squad did not exceed three initial games without conceding goals for 27 years.
Viera, Sandro, Vitolo and Álvaro Jiménez will drop out

It will be a clash of titans between two teams with their sights set on promotion to the highest category of Spanish football. Without going any further, Alavés was rubbing shoulders last year with the biggest and Mendizorroza welcomed Barça, Madrid and Atleti. Now, back in the mud of the Second Division, they hope to reverse the flight and return to the elite. But
Las Palmas wants to continue adding dates without knowing defeat. And those of Pimienta are at a moment in which inertia makes them carry out complicated encounters.
The battle is going to be tough and you won't be able to count on the players who are called to make a difference this campaign.
Jonathan Viera, still recovering and with whom he will not risk, Vitolo, Álvaro Jiménez and sandro they stayed on the island to treat their respective discomforts and injuries. The captain will reappear in the next day at home.
Meanwhile, few movements are expected in this one. One, at least, will be forced by the loss of the Andalusian winger against Andorra. Your place could be taken
Pejiño or Benito Ramírez. For the rest, the eleven can almost be recited by heart, with Valles fixed on the goal.
Eric, Coco and Sidnei fight for the two places in the rear, while Álex Suárez and Cardona would remain on the wings. Mfulu, Enzo Loiodice and Moleiro in the engine room. With Clemente helping and Marc Cardona scoring.
possible alignments

Alaves: sivera; Tenaglia, Maras, Abqar, Lopez; Sedlar or Benavídez, Seville; Alkain, Guridi, Jason; and from the Source.
The Palms: Alvaro Valles; Álex Suárez, Coco, Eric Curbelo, Sergi Cardona; Loiodice, Mfulu, Oscar Clemente; Pejiño, Marc Cardona and Moleiro.
Referee: Oliver de la Fuente Ramos (Castella-Leonese Committee)
Stadium: Mendizorroza.
Time and TV: 1:00 p.m., Movistar Let's go.