Press 1 and a robot will serve you, press 2 and a person will serve you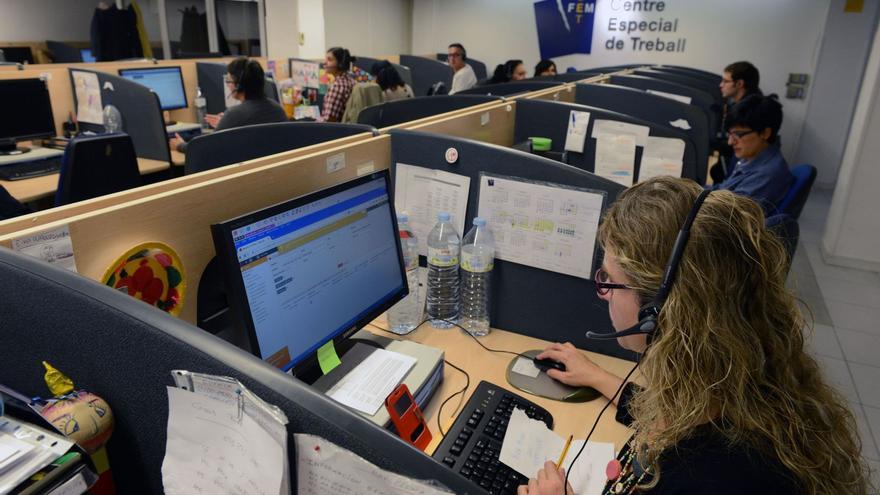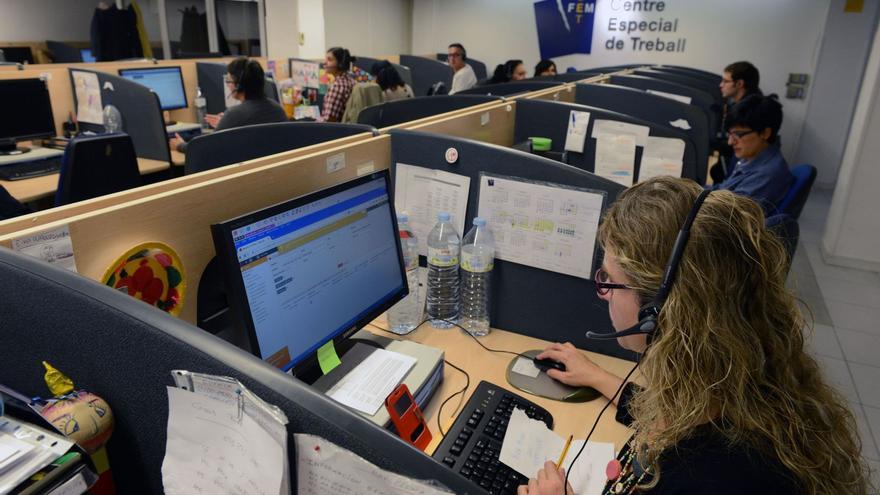 "You have contacted the telephone service department. If you are already a customer, say or check one. If not, say or check two. If you want to speak to billing, press three or say billing. I did not understand you, repeat, please. This call is going to be recorded, to know our data policy, dial four...».
These phrases, pronounced by flat voices devoid of nuances, constitute the sound universe with which consumers usually live when they go to the customer service department of any company or call any public or private entity to make a transaction. In reality, the person speaking on the other end of the phone is a chatbot, a computer program designed to hold conversations with humans through automatic responses.
There are some equipped with artificial intelligence that are capable of detecting even the age and emotional state of the caller and manage to process their demands quickly. But others are crude and repetitive and end up boring the customer, who ends up hanging up frustrated without getting their problem resolved.
deal with machines
What none - not even the most sophisticated ones - achieve is freeing the user from the uncomfortable feeling of dealing with a machine, an experience that not all consumers accept with pleasure and that often translates into pathetic scenes of shouting at the phone requesting that happen to a human being.
This complaint could become part of the past if the law promoted by the Ministry of Consumer Affairs to regulate the operation of customer service comes to fruition and, as the main novelty, contemplates that users can demand to be attended by people, and not computer programs, when they call these departments.
The proposal, which must be discussed by the parties in Congress in the course of 2022, has generated controversy between consumers and the companies dedicated to answering their calls. Both of them seek customer satisfaction, but they do not agree when it comes to pointing out whether this care work is better done by a robot or a human.
WILL I BE ABLE TO DEMAND AN OPERATOR TO ASSIST ME? That is what the draft bill presented by Consumer Affairs in mid-November promises, and which states: "The use of answering machines or other similar means as an exclusive means of customer service is prohibited." This does not mean that pre-recorded speeches will disappear. "They will continue to exist, but the consumer will be able to ask for a human to attend to them at any time during their call," Ministry sources point out. This commitment will affect all companies that offer services considered basic, such as those related to transportation, energy, water, telephony, banking or postal services. Likewise, all companies that have a workforce of more than 250 employees or that invoice more than 50 million euros per year will also be obliged to offer this "personalized attention" to their clients. If they are not satisfied with the answer given by the operator, they may demand to be transferred to a superior in the department.
WILL THIS IMPROVE CUSTOMER SERVICE? This is the core of the debate. Consumer associations celebrate that the Government listens to a complaint that has been denounced by users for years. "It is time to put an end to the misuse that some companies make of automated service programs, which sometimes seem designed to discourage customer complaints, not to assist them," says Rubén Sánchez, spokesman for Facua, for whom the law "it falls short" because it does not limit the maximum waiting time. The firms dedicated to designing these digital response systems recognize that many of the protocols that are used today are not very operational, but they believe that the solution lies in improving them, not eliminating them. "It is a mistake to think that if a person responds, the customer's problem will be solved sooner and more efficiently. For most of the procedures, we have proven that it is more useful for the application to guide you to find the solution or to put you in contact with the right person who can help you," says Jorge Martínez-Arroyo, president of the Association for the Development of Customer Experience.
IS IT POSSIBLE TO ANSWER ALL CALLS PERSONALLY? The bill also states that companies that operate in basic services must offer personalized attention 24 hours a day, seven days a week, an obligation that can have a significant economic and labor impact on these companies. "For many it would be unfeasible because they would have to multiply the staff astronomically. This measure will only cause accumulations of waiting calls and a slowdown in the resolution of procedures, "forecasts José Francisco Rodríguez, president of the Spanish Association of Experts in Customer Relations (Aeerc). "We all prefer to talk to people, it is normal, but it is impossible to have an operator dedicated to each client," warns Bertrand Delort, manager for Spain and Latin America of the French customer service systems firm Zaion, and emphasizes the " irregular character" that usually shows the workload supported by these departments. «During the Filomena storm, the Canal de Isabel II received as many queries in a few days as in six months. It is not possible to attend a peak of this type with personnel, "he points out.
WHAT HAPPENS WITH USERS WITH LESS DIGITAL SKILLS? The law promoted by the Ministry of Consumer Affairs dedicates a special mention to "vulnerable consumers", a population group that ranges from people with disabilities to those who, for reasons of age or poor training, are worse off with digital tools. For them, facing a chatbot or a complex menu of options when they call to make a claim or ask for help is a nightmare.

The firms that design the automated response protocols recognize that the digital divide is "a pending account" for all service companies that operate with technological resources, not only for customer service departments, but they believe that technology itself can help to reduce it. "There are voice recognition systems capable of detecting the caller's age or state of mind, and that can refer management to an operator when they perceive understanding limitations," recalls Martínez-Arroyo.

WHAT WILL CUSTOMER SERVICE LOOK LIKE IN THE FUTURE? The call center companies are in favor of the preliminary draft of the Consumer Law, and they have made it known in the appearances they have held in the Congress of Deputies to present their allegations. Apart from the "economic ruin" that, according to their calculations, would mean having enough staff to attend to all the clients who demand to speak with an operator at the beginning of their calls, they believe that the measure is anachronistic. "It goes against the digitization process that European funds demand of us. The logical thing would be to invest in computer programs to improve them and to provide better service to customers, not stigmatize them, "says José Francisco Rodríguez, from Aeerc.
"The future is omnichannel, not going back to the operator that takes all the calls. In a decade, when we have to solve a problem with a company, we will talk to it on Whatsapp, email, social networks or by phone. But in all these channels it will be artificial intelligence that will give us the solution, or it will find the specialized agent that will help us", predicts Bertrand Delort.