President Torres' goal against homophobia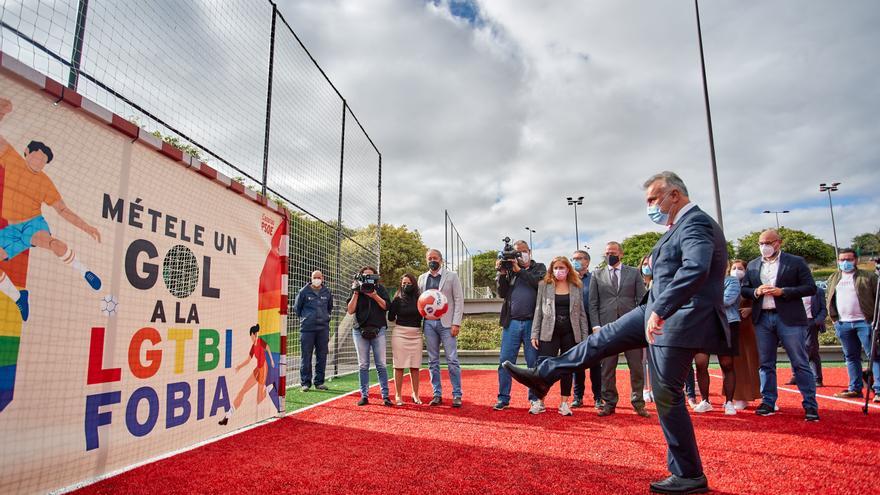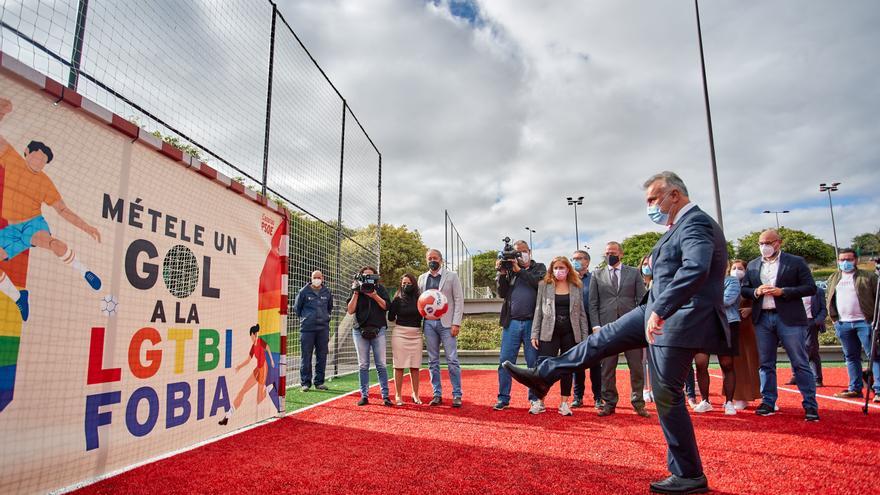 The socialists score a goal against homophobia. The Canarian PSOE, with Angel Victor Torres in front, it shows its firm commitment to equality and tolerance coinciding with the commemoration of the International Day against LGTBIphobia in sport. The Secretary General of the Canarian Socialists and President of the Autonomous Government, Angel Victor Torres, has expressed that they continue to suffer discrimination when practicing sport in our country, and has highlighted the importance of guaranteeing that among all the values ​​that sport transmits there is not a trace of discrimination or intolerance.
Angel Victor Torres has made these statements within the framework of the call Score a goal against LGTBIfobiaan activity organized by the PSOE Canarias in the Juan Pablo II park in Las Palmas de Gran Canaria, in commemoration of the International Day against LGTBIphobia in sport, which is celebrated every February 19.
Torres has been accompanied by the mayor of Las Palmas de Gran Canaria, Augusto Hidalgo; and different positions of the management of the PSOE Canarias, such as the Secretary for the Promotion of Physical Activity and Sports, Aridany Romero; the secretary of Attention to Diversity, Jose Antonio Godoy; the Secretary of Equality, Culture and Canary Islands, Alba Oramas; the Secretary of Employment and Local Development, Margaret Gonzalez; the Secretary of Communication, Hugo Báez, and the new Secretary General of Socialist Youth, Ada Santana.
"We are not going to abandon, not for a second, our historic commitment against all kinds of discrimination, to eradicate any stereotype or gender role, because sports professionals should be in the news exclusively for their achievements and not for their sexual orientation or identity. ", Torres stated.
In this sense, the PSOE is developing new sports legislation at the state level that will guarantee the prevention, control and eradication of any form and type of discrimination. In addition, it will include different rules that involve professionals in the sports field, so that everyone has the necessary training that allows them to prevent any type of intolerant behavior.
To conclude, the Canarian socialists launched a unanimous message in favor of equality and their desire to continue promoting exemplary actions in the field of sports, and that this practice can be enjoyed in a fair and civilized manner.
--