Prepared dishes and premium products drive spending in the shopping cart | Economy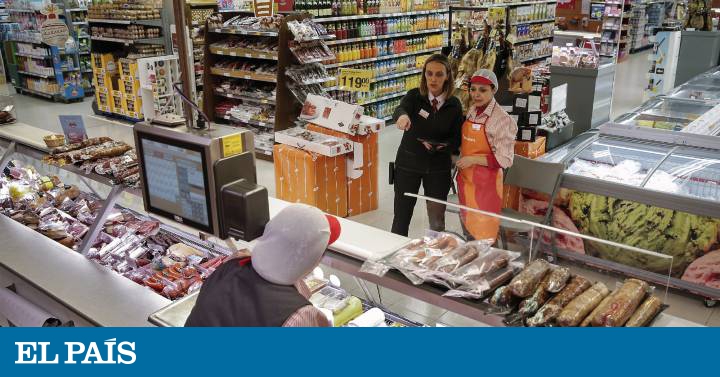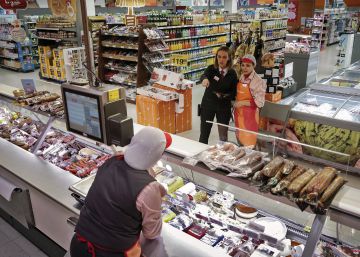 The Spaniards spent 89,060 million euros in filling the pantry in 2019, 2.4% more than the previous year, according to the study Trends of the consumer of the consulting firm Nielsen, presented this Tuesday. The growth of the business is explained by the higher price of the products, which increased by 2.7%, since it was bought somewhat less in volume (-0.3%). The main growth vector was packaged food and beverages, which grew in price and volume, while the fresh ones, although they became very expensive, lost demand.
According to Nielsen's study, which is based on real sales data of almost all hypermarkets, supermarkets and traditional stores in Spain, the increase in the turnover of the sector has less to do with inflation and more with the fact that Spaniards have bought more expensive products. Celia Rodríguez, Nielsen's expert in consumer products, has set the highest consumption of craft or premium beers as an example. The expert has emphasized the idea that gravitates in the study that "without emotion there is no growth", that is, considering that the "demand is stagnant", to achieve the increase in sales we must find an emotional key that make the consumer willing to pay a little more for a product. "If you don't connect with the consumer, you're not going to get him to spend more," he summarized.
Among consumer products, packaging has pulled the sector, with growth in both price (+ 1.8%) and demand (0.8%), thereby increasing the value by 2.5%. Within the packaging, the segment of perishables (frozen and refrigerated) that grow 4.1% in value (+ 2% in demand) by the pull of the prepared dishes stands out. The tendency to consume more Premium products explains almost all the growth in price (1.6 points) while inflation only accounts for two tenths. As for the frescoes, strong inflation, close to 5%, with peaks of up to 12.7% in the case of vegetables, has detracted 2.6% of the demand for these foods (meat, fish, fruit and vegetable).
The study also notes that the reduction in the size of households (fewer and fewer children and more single-family households) also reduces the average basket, which is reflected in a 0.4% drop in the average ticket per act of purchase, while increasing the number of visits to the store by 2.2%.
The study also highlights the growth of the pet segment. The food for dogs and cats (leaving out other animals) already represents 1,218 million euros, 4.1% more than the previous year. Cat food grew by 7.1% (it already accounts for 35.4% of spending) and that of dogs by 2.6% (it still accounts for almost two thirds of the segment). According to Nielsen data, 42% of Spanish households have one of these two animals.