Premier League boycott Newcastle: no players will be sold to them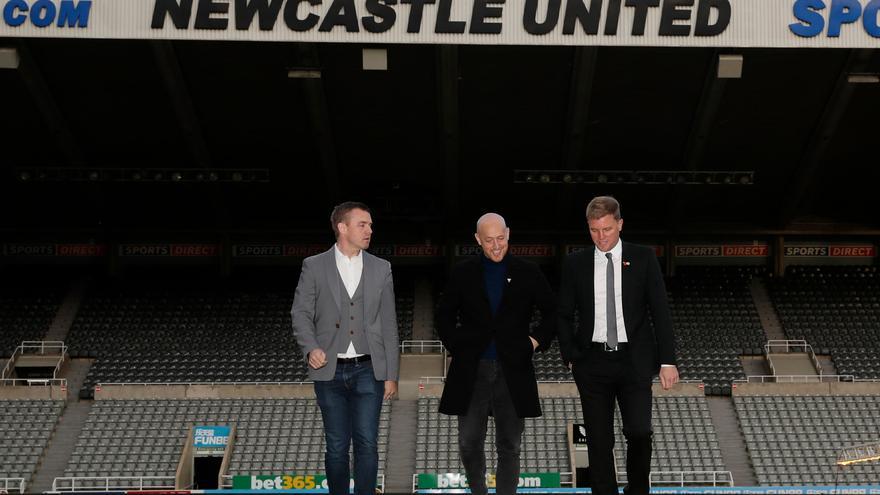 The arrival of arabic investment fund as the maximum shareholder of the Newcastle it has not sat well with world football clubs, especially those of the Premier League, who are aware that the 'magpies' They will seek to strengthen themselves with all the players they find in the transfer market regardless of the price in order to avoid the decline. That is why almost all the English clubs have agreed to 'boycott' the team of Eddie howe.
According to the newspaper 'The Telegraph ', The idea is to oppose the sale of players with which Newcastle intends to leave the relegation positions to climb to the European positions, an objective that the sheikh marked at the beginning. However, they must focus on salvation for the moment.
The aforementioned English medium ensures that several meetings have already been held between the clubs. An expert in the field, whose name has not been disclosed, has assured that "Newcastle You will find it difficult to buy players from some Premier League clubs in January, as they would rather see you relegated than take your money. Many clubs will not sell. "
The 'magpies' are today in full search to get a sports director to sign. In recent days, several names have been sounded like Michael Emenalo, former Chelsea, charged with bringing world-class players to the blue team as Courtois, Hazard, de Bruyne or Lukaku. It also sounds strong Michael Edwards, current Liverpool sports director who already worked with Howe at Porstmouth and everything seems to indicate that he will leave his position next summer.
"We are preparing to sign"
However, the Newcastle United manager, Amanda staveley, oblivious to everything that is said, has promised the technician Eddie howe that there will be several signings for the next winter market after not having achieved a victory in eleven games. "We are preparing for the winter transfer window. Normally it is not a market in which we would like to invest, because it is not where you find the best operations, but it is something important at the moment, "said the president of PCP Capital Partners, who assumed that "it would have been easier not to buy the club and wait until after Christmas to see where the team was. It would have been a safer investment, but we didn't want that. We had to take the risk. "