PP and Vox will defend today their veto to the criminalization of harassment of women who abort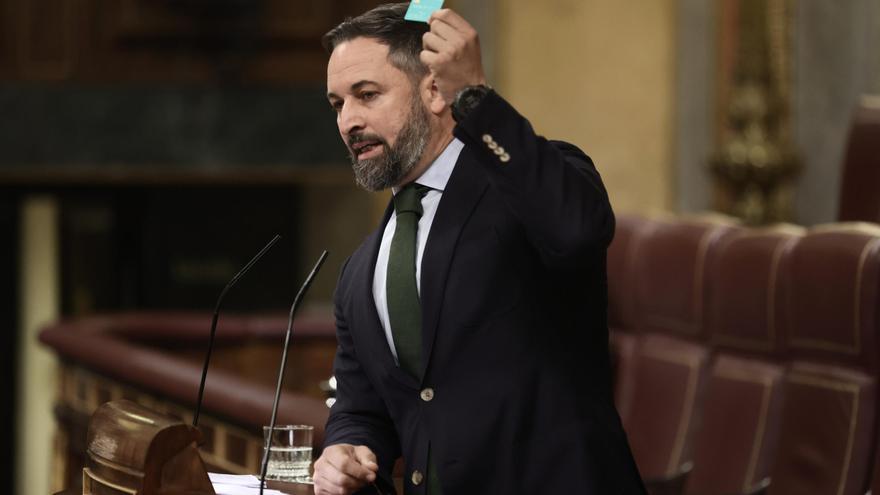 The bill of the PSOE what does he contemplate jail sentences for those who harass women who attend abortion clinics returns this Thursday to the Plenary of Congress of Deputies with the debate of the amendments to all PP and Vox, which will foreseeably be rejected.
Last September the Plenary gave the green light to the socialist proposal to reform the Penal Code to add a new precept that punishes the bullies and harassers who are concentrated at the doors of these clinics with a imprisonment from three months to one year or with work for the benefit of the community from 31 to 80 days.
All groups then supported the initiative except PP and Vox, who have presented vetoes to the text, and everything indicates that they will not go ahead so the bill will continue its parliamentary processing.
The PP argues in its amendment that the inclusion of a new article, 172 quater, proposed by the socialist group, is "unnecessary and repetitive" because the Penal Code already protects against threats and coercion.
For the 'popular' this reform represents a "sectarian use of institutions and the legal system "and, furthermore," limits "the exercise of fundamental rights of freedom of expression and assembly.
In the amendment, he asks why not "also regulate a specific type to those who suffer harassment, intimidation or violence because of their political affiliation or those who want to use the official language of our country in their business without being threatened or violated, or consider acts of harassment in front of places of worship or religious, "among others.
And he denounces that while the pickets of the strikes are decriminalized, it is intended penalize "volunteers" who are at the gates of the centers and whose function, maintains the PP, is to "inform and assist" women who go to abortion clinics.
The Vox amendment also considers that the PSOE bill is "deeply disturbing" of fundamental rights and "censorship" freedoms of meeting, expression and ideology of people "whose thought and discourse on abortion differs from that considered acceptable by the Government and the political groups that support it."
According to Vox, the people who come to the doors of these clinics, offer prayers, advice and support of various kinds to women who are interested in receiving it in a context "absolutely peaceful and free from coercion".
What's more, criticizes that the reform is made through a bill avoiding the mandatory study of the constitutional bodies "that would warn about the unconstitutionality of the norm."
As alternative text, the formation of Santiago Abascal proposes the suppression of several sections of article 172 of the Penal Code to end "the criminalization of man operated by gender legislation".