Power companies react to the government reform with falls in the stock market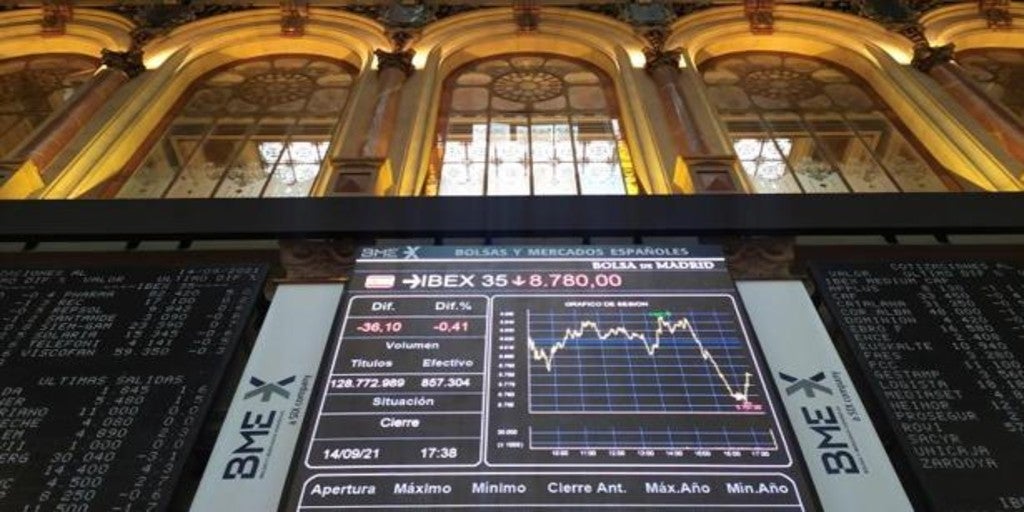 MADRID
Updated:
Keep

Government reform to Lowering the price of electricity is also affecting the performance of electricity companies within the Ibex 35. Endesa registered a fall of more than 3% at noon, while Iberdrola fell 2.6%. Naturgy, which has fewer nuclear and hydraulic plants in its network of facilities, better fit the announcement and moderated the decline to 0.27%.
These losses are added to those registered yesterday by the companies in the sector with a decline of -5.18% for Endesa, -1.71% for Iberdrola and -1.55% for Solaria.
The
Association of Electric Power Companies (Aelec) yesterday expressed its "overwhelming rejection" to the measures announced in the Council of Ministers to stop the rise in electricity bills, fundamentally those that imply a reduction in their income, which they have described as "interventionist".
The association urged the Government to seek "truly effective" solutions that protect consumers with regulated tariffs, who account for a third of the total, from daily price volatility. "The measures aimed at intervening in the markets go against their efficiency, European orthodoxy and create a climate of legal uncertainty," the association denounced in a statement.
In this sense, he demanded that a sector committed to the electrification and decarbonization of society, territorial development and employment, as well as the protection of vulnerable groups, not be penalized "unfairly".
"The electricity sector is assuming enormous economic efforts, both through taxes, which exceed 3,300 million euros per year, and through investments, with a commitment that exceeds 4,500 million euros this year," recalled Aelec .
In Aelec's opinion, the solution involves a reform of the regulated tariff that avoids - as happens in neighboring European countries - the transfer of market volatility to consumers.
The other scope of action to reduce the price of electricity should be aimed at cleaning the electricity bill of all those components that have nothing to do with electricity production and its transport and distribution, and undertake a tax reform that alleviates the pressure. to which the electricity bill with high taxes is subjected.