Powell warns that the rate hike will cause "pain" to families and companies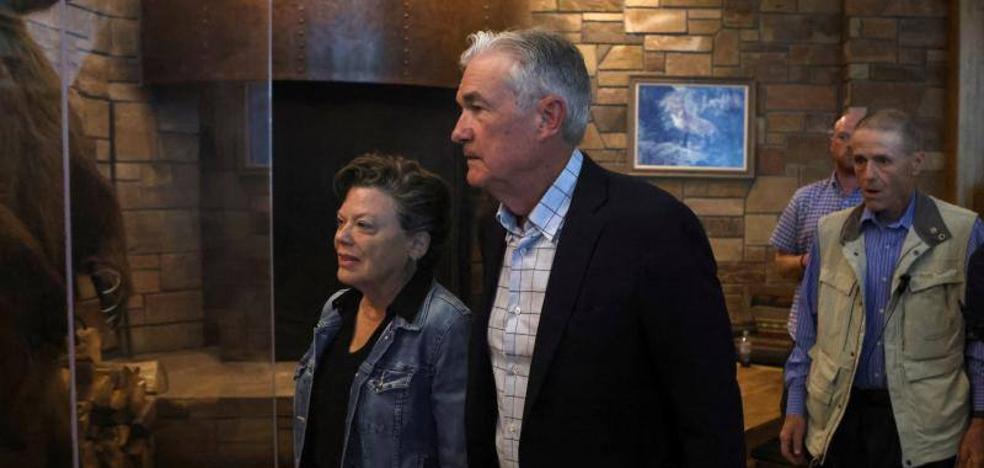 The president of the Fed makes it clear that the fight against inflation is the priority objective for the organization and the losses are imposed on the stock markets
Loud and clear message from the president of the US Federal Reserve (Fed), Jerome Powell, for the global economy: the priority is the fight against inflation, even if that means hindering economic recovery.
The idyllic mountains of Jackson Hole, where the main central bankers of the world meet since Thursday, did not serve yesterday to temper Powell's spirits, who in an unusual speech of only six pages -in which the word inflation is repeated up to 47 times – assured that "another unusually large rate hike may be necessary" at the next meeting in September. That is, another 75 basis points higher.
The official thus put an end to the market's hope that the pace of monetary policy tightening would loosen its path a bit, especially after learning that inflation moderated to 8.5% in July, showing that the rise in prices could have peaked in the first world power. But not for those. "Although July's inflation reading is welcome, just one month of improvement falls short of what the Committee needs to see before they are confident it is coming down," Powell said during his speech.
It's more. He trusts that higher interest rates, lower growth and the relaxation of labor market conditions will help reduce inflationary pressure. As a toll to pay, "they will also bring some pain to families and businesses."
A phrase that has surprised the market, which is well aware that private consumption represents almost 70% of US GDP. Powell recognized that "reducing inflation from current levels will entail a sustained period of below-average growth" . But he says that any "failure" to achieve price stability "would do much greater damage."
In an attempt to prevent investors from taking his speech as a message of doom and gloom rather than a show of toughness, Powell also noted that if monetary policy tightening drags on, "it will be appropriate to slow down."
Despite this nod to the market, the bearish reaction was immediate, after a few days of few movements in which investors had been practically paralyzed, waiting for this key event. The falls were accentuated on Wall Street with losses of more than 500 points (-1.65%) for the Dow Jones, while the S&P 500 and the Nasdaq lost more than 2% at the close of the European markets.
On this side of the Atlantic, Italy and Germany left more than 2% at the close. And the Ibex-35 lost 1.5% to 8,063 points in its eighth consecutive session of falls. It is his worst streak since November 2017 with a cumulative drop of 5.3%.
"Powell's words are a reflection of reality. The Fed will not rest until inflation is under control," says Callie Cox, US Market Analyst at eToro. "It is significant that his tone has turned aggressive again despite signs that inflation is slowing... he is willing to risk higher growth and the health of the labor market to reduce it further," insists the expert.
But the market has also weighed the possibility that the Fed's strategy ends up also forcing the European Central Bank (ECB) to accelerate rate hikes. Especially before a euro that has been playing the parity with the dollar all week. In fact, and as published by the Reuters agency, some members of the body led by Christine Lagarde have already shown their firm position so that the next rate hike is 75 basis points. A movement that would be completely unexpected after the rise of 50 points in July and that, without a doubt, will put investors in check in the coming sessions.