'Post tenebras spero lucem' | Babelia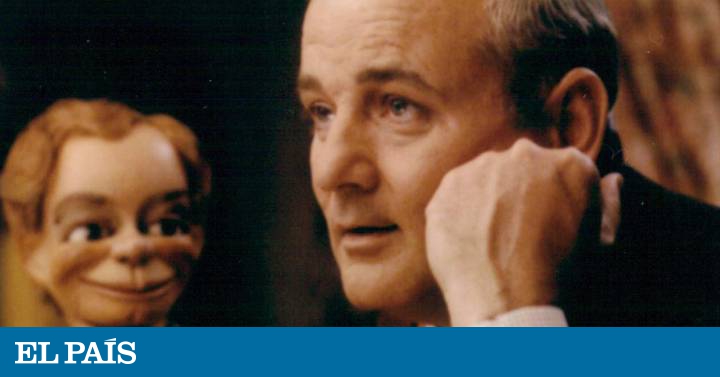 1. Authors
Something would have to be done for them and, consequently, for all of us who benefit from their work, both from the media hype and from those who stay a short time at the implacable news tables. The authors – a protein category that includes all those who constitute the first link and the cornerstone of the book business – are being particularly hit by the general pandemic caused by the pandemic (one million infected in the world per fortnight) and by an economic impact that we still cannot get a good idea of. They have no orders, their royalties and payments are paralyzed or deferred, in many cases they lack access to state aid and almost no one remembers that this essential segment of the book chain is made up of many more authors than the three or four dozen whose names usually appear on the best-seller lists and who can live with more or less comfort from their work.
From the data provided by a survey carried out in France on a sample of 415 authors, of which 80.7% declare that "creation" is their only or main professional activity, it appears that, between the next months of June and September this year, his expected salary will not exceed 701 euros per month. It beats me that here the situation will not be much better. Politicians fill their mouths saying that the crisis in which we bathed will surpass those of the Great Recession of 2008 and even the Great Depression that spread across the planet after Black Tuesday in 1929.
The truth is that, with "Marshall plan" Or without it, it would be great if the imagination of the different State Administrations was activated to also help the most vulnerable authors and creators. There are historical examples; one of them, the Federal Writer's Project (FWP), was launched in the US when the Roosevelt Administration understood that something had to be done with so many writers (especially young people) who had become unemployed or in a precarious situation; Down the curtain (1999), the movie Tim robbins, gives an idea of ​​how the Great Depression affected creators (in this case, playwrights). From the FWP emerged the American Guide Series, which has become the most complete (and best) corpus of tourist guides and travelers in the United States that has been made, and also gave work (and income) to some 6,000 writers and journalists over the years most terrible; Surely the names of some of the (then) young editors sound familiar: Saul Bellow, Zora Neale, John Cheever, Dorothy West, Nelson Algren, Jim Thompson.
2. Theater
Yesterday, in the neglected window of a well-known bookstore on Calle de Fuencarral that remained closed, I had a kind of momentary glimpse of what it means to be detained in the vertiginous world of books. Somehow, the titles that were still on display (most of them published in February, a century ago) and covered in a fine layer of dust seemed more like a definitively closed bookstore. I felt a bit like the very young Pip when he entered Miss Havisham's parlor, where everything had remained the same (and uncleaned) since the same day, many years ago, when the lady was planted before the very altar (Dickens, Big hopes, 1860).
And for the record, I had wondered with curiosity what would be the first book that publishers would send me home after 60 days without receiving news. Now I know: three years ago I received Mr. Morn's tragedy, from Vladimir Nabokov, published by the modest Segovian publisher La Uña Rota. It is a drama in verse (Rafael Rodríguez, his translator, has transferred the original versification to white hendecasyllables) composed between 1923 and 1924 by the then young exile. Clearly affected by the European revolutionary climate, by the violent death of his father a year earlier (when he was protecting a friend from an assassination attempt) and heavily influenced by Shakespeare's theater, Nabokov imagines a country ruled by a masked and confronted king the revolutionary Ganus, whose wife, Midia, has fallen in love.
Theater, Nabokov's first literary enthusiasm, is not precisely why the author of masterpieces such as Lolita or Speak memory has gone down in the history of literature, but lovers of his work (among which I count myself) will find in this tragedy (forgotten and not published until 1997), in addition to an entertaining reading, stilemmas, motifs and themes that are highly recognizable in his later work. congratulations to The Broken Nail, whose catalog holds surprises ignored by editors of more dazzling.
3. Founder
The time is approaching when the urgency of the bibliographic novelties will corner the comment of readings that are not. I do not want to miss recommending a book that is almost "old" (it was published in 2018 and obtained at least two reprints the following year) in which I have immersed myself, rather late and in editorial "vacations" for Easter and forced confinement. The invention of Jesus of Nazareth. History, fiction, historiography (XXI century), by the specialist in the history of religions Fernando Bermejo Rubio, is a historical and critical study that should not be missed by anyone interested in the foundation and evolution of Christianity and the historical and / or legendary figure of its Jewish founder. A rigorous and well-researched book that does not limit itself to answering questions, but raises them in new and more suggestive ways, radically distinguishing belief and faith from history and tradition.