Positive attitude for Christmas – La Provincia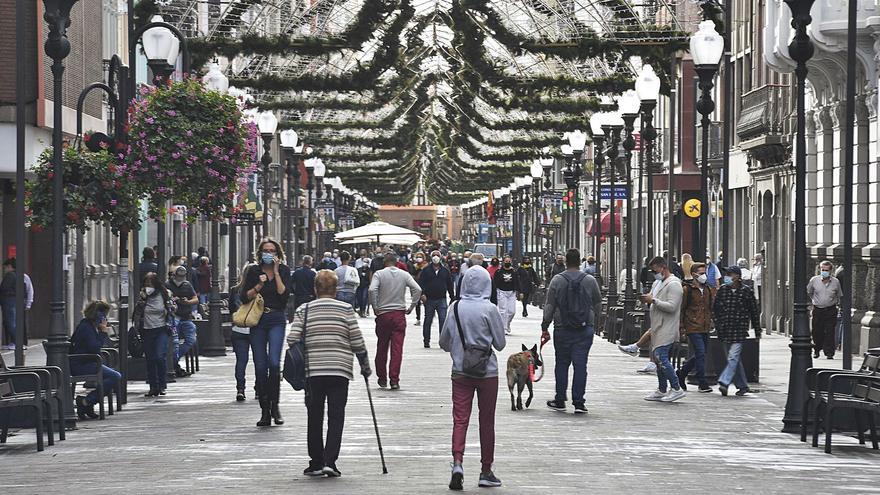 Psychologists see in the celebration of next christmas an "ideal" moment to make a "closing stage" after a tough 2020 due to the effects of the pandemic of coronavirus and to have "Positive attitude" to analyze opportunities that presents the new year.
"It helps us to know that this situation is going to happen, this is not going to be eternal", The psychologist tells Europa Press Tamara cabrera, who insists on not remaining "anchored" to everything that has happened in 2020 and finding "motivation" despite the restrictions imposed by the institutions.
In your opinion, Christmas represents "the spark and the illusion" of the year and many people see it as "an opportunity to decorate" the houses, for example, in front of other people who "see it with sadness". "You have to teach them that there is another way to live them, even if they cannot be with friends or family," he adds.
It is clear that you cannot "ignore reality", but you must adapt since "living in the moment is essential" and Christmas it is "joy and togetherness, not a fantasy", and many people place "high expectations" every year.
Along these lines, he is in favor of the municipalities having chosen to carry out the Christmas lights –beyond the economic cost they have caused– because after "a hard year", where apart from the pandemic many people have lost their jobs or are inside of a ERTE, "It is positive to go down the street with the family and see the lights."
Cabrera insists that celebrating Christmas as the end of the cycle and not "a relief or a kit kat" so as not to return to what was before when the holidays pass. "I am going to close this stage and see what is coming, It is a broadening of views and looking for alternatives", He says.
Peculiarities by family
Nor does the professional obvious that this year each family has its "peculiarities" because there may be losses due to the coronavirus and there will be "sadness", and faced with the temptation to want to forget, she is in favor of "making sense" of the emotions they are experiencing.
"If this year I have empty chairs, I have to assume it, I will be sad but I will look for mechanisms to live with it," emphasizes Cabrera, highlighting that in the case of families who have died from Covid-19 "it will be very hard" because as there was no mourning during the months of confinement, "the fault will be accused even more, it is an inevitable process."
Therefore, it demands a lot family support and even evaluate if any additional therapy is necessary.
As for the people who add to the dismay of the coronavirus the economic crisis, Maintains that they need "a lot of involvement" from the institutions and "emotional and family support" to try to live a reality that many times "has touched them" without depending on themselves. "Institutions have to put the batteries to cover basic needs," he says.
Back to the essence
In addition, it points out that these Christmases can be used to further strengthen the values ​​of the dates that in recent years have been lost due to excessive "consumerism"Hence, he asks to "return to the essence" of distributing and sharing. "Maybe you don't have to eat such copious meals or live at a level that is not allowed, but rather have more humility," says the Canarian psychologist.