Porto sends Juventus home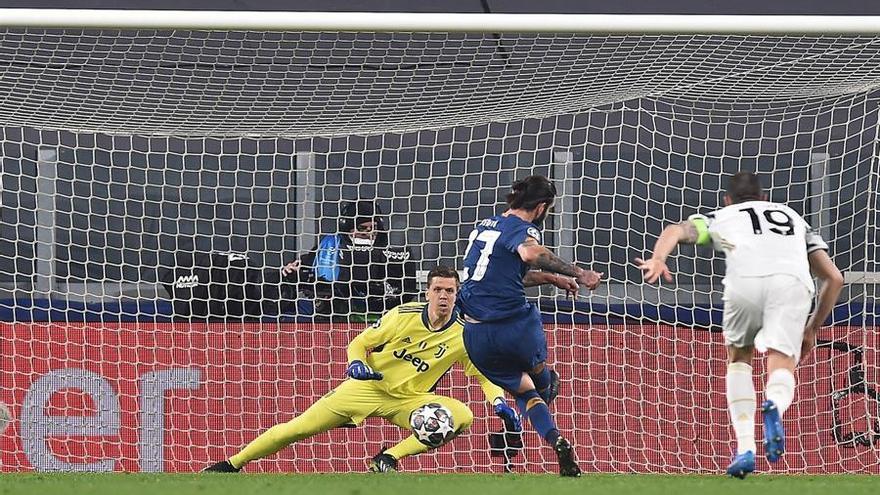 A Port epic, who played over an hour with ten men, eliminated Juventus on Tuesday in the knockout stages of the Champions League despite losing 3-2 in extra time, thanks to the 2-1 win at Do Dragao and the greater number of goals scored away from home.
A double by Federico Chiesa gave Juventus a momentary 2-1 advantage against Porto in which the Iranian Mehdi Taremi was sent off for a naive double warning, but Sergio Conceicao's men forced extra time led by a monumental Pepe and scored at 115, with a direct foul from Sergio Oliveira, the target that gave him the ticket for the quarter finals.
Juventus, on a night in which the Portuguese Cristiano Ronaldo failed to be decisive (he was left unmarked in a European tie 15 years later), he scored 3-2 in 117 thanks to a header from Frenchman Adrien Rabiot, but he signed a new historic debacle and said goodbye to the European Cup in the knockout stages for the second time in a row.
The Juventus Stadium hosted a game of enormous intensity, marked by tactical attention, crashes, controversies, some sins of naivety and wood, which was repelled in 93 by a left-footed shot by Colombian Juan Guillermo Cuadrado that would have sent Juventus to the quarterfinals. without going through the extension.
Porto owned the first half. He repeated the match seen in Do Dragao, with excellent organization, a defensive wall erected by Pepe without ever giving up attacking. An avoidable foul by Turkish Merih Demiral to Taremi caused the penalty that delighted Conceicao's men and that was even more powerful against the ropes against Juventus.
Sergio Oliveira safely transformed, crossing the shot, and gave an advantage to a Porto that saw the quarterfinals approaching against a Juventus that ran into an impeccable Argentine goalkeeper Agustín Marchesín and protagonist with a huge save after a header from Morata with 0-0 on the scoreboard.
But football is marked by episodes. A spark is enough to change the dynamics of an encounter that seemed on track. And this is what happened in the resumption, when at four minutes Cristiano arranged a ball in the area after a cross from Leonardo Bonucci and Chiesa sent him to the bottom of the tights to ignite the resumption.
Added to that was an unforgivable naivety by Taremi, who scored a goal also in the first leg, which saw two yellows in five minutes and left his team with ten. Porto trembled for about fifteen minutes and Juventus punished him with 2-0 at 63, again by Chiesa, head to center Square.
But he was supported by Pepe, 38, a player who feeds off moments of maximum tension and who brings out his best version. His defensive play to avoid the goal at Chiesa's pleasure gave life to Porto.
Porto suffered and it was necessary to contain the Colombian winger Juventus on the right wing. It was then that Conceicao played the card of also Colombian Luis Díaz. It was a success. The Juventine team reduced its danger and Porto, with tremendous pride, came to create scares in the rival defense.
Marega, with a half turn and shot to the outside of the net, gave Juventus chills. Cuadrado's left-footed shot to the crossbar in 93 did the same with the "Dragons."
Tension reigned in extra time, but it was there when Porto showed their personality, their commitment and their desire to treat themselves to a night for history.
In 115, Oliveira made the decisive move with pure class. He got a direct free kick after a "pipe" to the American Weston McKennie and transformed it with a low shot from 27 meters who went under the barrier and surprised Polish goalkeeper Wojciech Szczesny.
It was the goal that earned the round pass for an epic Porto, which managed to withstand the desperate final push of Juventus after Rabiot's 3-2 header, which only served for statistics.