Portable desalination plants and tankers will guarantee water in the areas affected by the La Palma volcano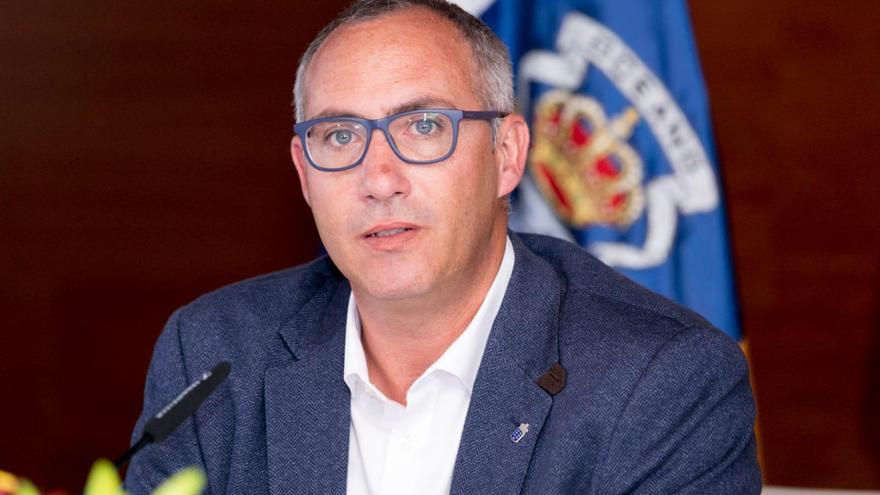 The Ministry of Ecological Transition, Fight against Climate Change and Territorial Planning of the Government of the Canary Islands, to through the General Directorate of Water, and in collaboration with Insular Council of Waters of La Palma and the Ministry for Ecological Transition, work together on an emergency solution to guarantee maintenance irrigation of the banana plantations affected as a result of the losses caused in the distribution and irrigation network due to the volcanic eruption on the island of La Palma.
To do this, two portable desalination plants will be installed in the Puerto Naos area. The start-up of these plants will take into account the different factors that condition this type of operation, such as, in this case, the transfer to Puerto Naos, the water quality at the intake point, and the subsequent transfer to the network. irrigation.
According to the forecasts of the General Directorate of Waters of the Canary GovernmentThis operation may be operational in the coming weeks, once the portable desalination plants arrive in Puerto Naos. The estimate of the Canarian Executive is that the facilities make their arrival on the island of La Palma this Tuesday.
"It is mandatory at this point to acknowledge and thank the involvement and commitment of all those companies and institutions involved to provide a prompt solution to the problems encountered," says José Antonio Valbuena, area counselor.
For his part, Ministry for Ecological Transition confirms the transfer of a tanker from the peninsula that will make it possible to substantially increase the flow of water for irrigation. This action has been coordinated by the Ministry after an emergency meeting held by the different institutions involved with the Secretary of State for the Environment last Thursday
At this point, the general director of Waters of the Government of the Canary Islands, Víctor Navarro, highlights the coordination and effort made by both the State and the Cabildo de La Palma and its Insular Water Council to find a solution in the shortest time possible.
"We are fully aware of the drama that La Palma tree society is suffering and that is why we want to transmit a message of hope and understanding with the measures that will be carried out to try to alleviate this situation," added Navarro.
These are two of the first emergency measures that will be implemented and that will be complemented with new actions that will take place in the coming days. Among them, the transfer of irrigation and supply water from other areas of the island to the affected areas, as well as the closure of the island ring.