Porn already affects behavior in high school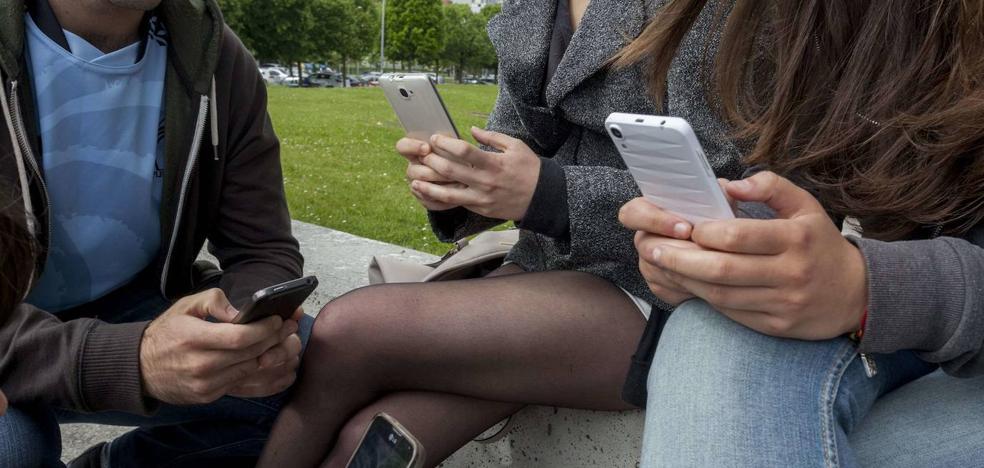 A group of teachers from all over Spain denounces that pornography invades classrooms and prevents the normal development of students
A student recorded his mother naked in the shower and shared the video with his classmates, in Catalonia; a young man made a video during sexual intercourse with his girlfriend, a high school classmate, and uploaded it to a pornographic page, in Madrid; male students ask for more permits to go to the bathroom, «masturbation addicts», in Valencia; a first-year high school girl meets up to have group sex with some classmates who ask her to imitate a 'gang bang' and "it was immediately known in high school", in a small Mediterranean city. These are some cases that have been documented by a group of teachers determined to fight against pornography in schools. Grouped under the name of Feminist Teachers for Coeducation (Dofemco), these teachers observe how the consumption of pornography at an early age already affects the normal development of classes.
Little is said about the addiction that pornography causes and that prevents the development of life and the performance of your functions, such as studying. It is worrying that the older ones ask quite often to leave the classroom, because they watch porn during the school day. Or that a teenager comes to see her own mother as a sexual object to share with her colleagues », says Alicia Boluda, a secondary school teacher and member of Dofemco. «In secondary school the effects are seen more, because most of the students have already been given a mobile phone. That's the key."
Boluda herself intervened in her institute in a case of a video of sexual content shared by social networks among her students. «It was the recording of sexual abuse, from an adult to a minor. A case of pederasty. The alarms went off, because there is always someone who says that what has been shared among a small group. In these cases, the teaching staff acts guided by the direction of the center. When it is serious, as in a sexual assault, the Civil Guard has to be notified », says Boluda. During the investigation it becomes known who has shown the video. In this case, «a neighbor to one of the students, who in turn shared it with her classmates. However, the first reaction of young people is to delete it from their devices.
According to the experience of the teachers, young people consume pornography through channels such as Telegram, Discord, Twitter, Tik Tok or WhatsApp, "available to anyone". Also on specific websites with sexual content. Thus, "they develop a pornographic 'culture', although it cannot be generalized," maintains Boluda, who is also the coordinator of Equality and Coexistence at her educational center in the Valencian Community. "They start making comments to each other, like quoting names of porn actresses or actors. They laugh, you ask: 'who is it'; but you understand that they are already watching adult content. Or a mother calls you because you are her son's tutor and she has seen that she has shared a pornographic video in the minor's WhatsApp group. I've also had students terrified because it's their first time seeing porn and they're in awe of it."
Abolitionism

The most widespread abusive phenomenon with mobile devices is the indiscriminate disclosure of erotic content shared in private. Especially from a girl who records herself to send the video to her partner. "It is difficult to find teachers who have not had a case of 'sex spreading'," says Boluda. The path begins with the hypersexualization promoted by social networks, such as Tik Tok or Instagram. "They are not aware of the danger it poses."
Then comes the jump, in the intimate space. «The couples, a roll as they say, begin to share images of their naked body with a strong erotic charge. It happens that it is then shared with others, which is also illegal. But it runs like wildfire." Many times they imitate what they learn in pornography. "Although they don't see it as exciting, they do know that they like it, and they agree to certain practices, including hard sex," says Boluda.
The danger with pornography, Dofemco explains, is that it is not about people having sex, but about risky practices, violence and paraphilias. "The faculty who have not analyzed this phenomenon do not have a negative opinion of pornography. He thinks it's cinema, fiction, represented sex. But in front of the cameras he does not pretend. If you see a woman drowning because she is choked on her penis or beaten, that is happening. It is not in the nature of boys to seek violence, but it comes to seem erotic from consuming it so much.
At Dofemco they promote the abolitionism of pornography, just as the abolition of prostitution is proposed. "They are intimately linked and it is sexual exploitation of women," she concludes.