Popular support stops the eviction of a mother and her three children in Barcelona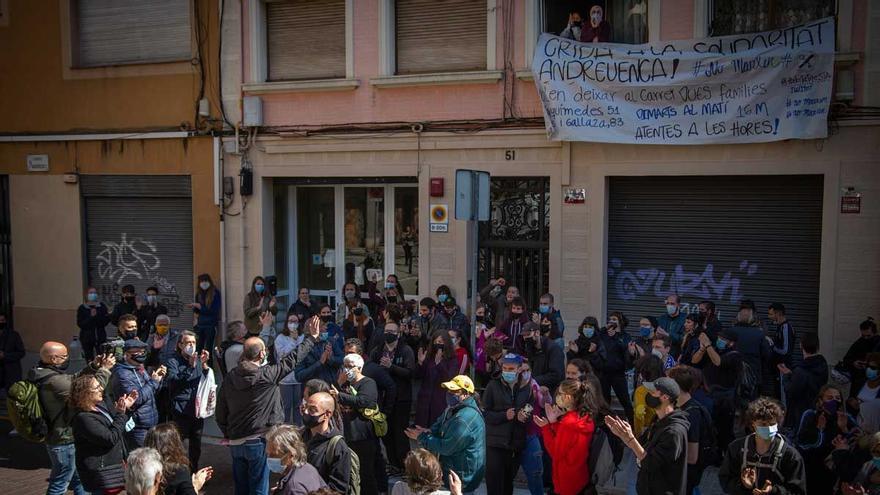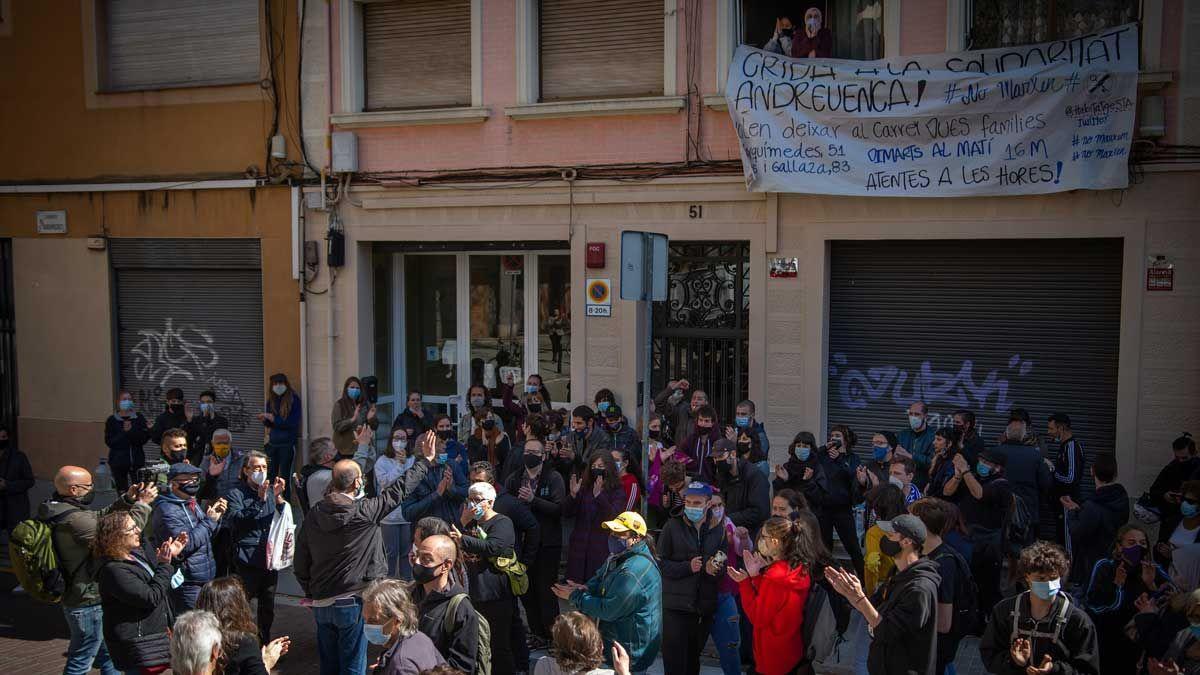 Rebeca picks up the phone, relieved. "Now yes". After the tension and nerves of the last days, this neighbor of La Sagrera, Barcelona, mother of three children aged 14, two and five, you have just received the news that finally, the bank, owner of the apartment where you live with your family, has withdrawn the complaint and this Friday will not be evicted as scheduled, for the fourth time. Her neighbors, who have sheltered and cared for her throughout the process, knocked on all possible doors, just like her, and the pressure worked. Thus, in the end it has not been neither the court nor the moratorium of the State or the Generalitat that has ensured that this family continues to have a roof over their heads. The popular clamor - and a report in Betevé, always at the foot of the canyon - have made it Building Center, real estate of CaixaBank, entity that owns the apartment who, who requests the suspension to open to negotiate a social rent.
Who pulled the most strings to help this single parent family were the members of the Sindicat d'Habitatge de La Sagrera and the educational community of the school The Sagrer, where his middle son studies, he was the oldest, already in high school, and the youngest, still in kindergarten.
Background
A few months before Rebeca's five-year social rental contract at 100 euros per month who had signed up with the property, received a call from the property. "They told me that they would renew my contract, but that they charged me 900 euros. I told them it was impossible. Then they told me that they lowered me to 800 euros, but it was also impossible. They came down to 700, but that is not a social rent I couldn't take it, "explains the woman, who is taking her children out by herself, charging the minimum rent.
They denounced her, went to trial and lost. There began the nightmare of evictions. Nightmare for her and her three children. The one scheduled for this Friday - stopped in extremis hours before - was the fourth attempt. "I have never refused to pay a social rent. On the contrary, I did it for five years and that is what I ask now", insists the woman, who has had the worst during all this time is how to explain it to her children. "The oldest is 14 years old," he points out, "a very bad age to experience these things, and the middle age, five, asks questions that you don't know how to answer. 'Where are we going to go, mom? Why are they kicking us out?' ".