Pope Francis celebrates his 84th birthday "with gratitude and simplicity"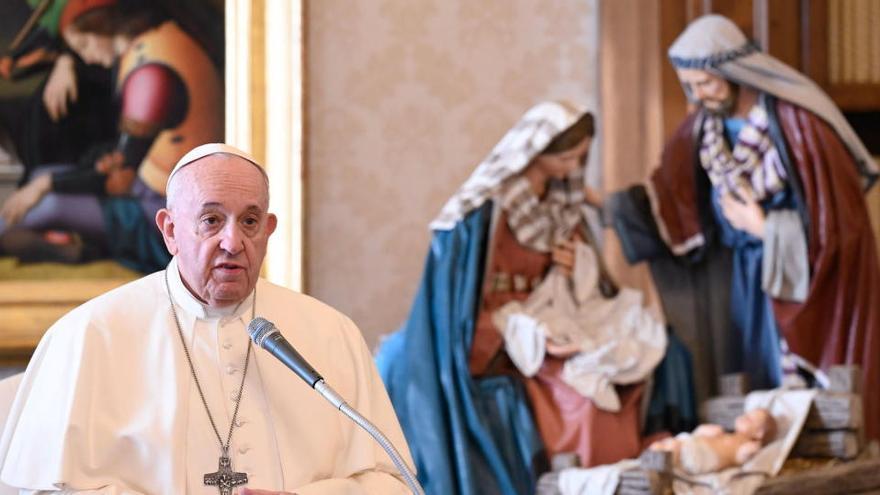 The Pope has celebrated his 84th birthday, the eighth that happens in the Vatican, "with gratitude and simplicity", and" in prayer ", surrounded by the people with whom the Casa de Santa Marta lives, as confirmed by the Vatican press office.
Like the previous years, the day of his birthday has not planned any special party to celebrate and has passed routinely. Francisco has fulfilled his usual appointment schedule which has begun with the presentation of the credentials of the Korean ambassador, Kyu Ho Choo.
According to the day's agenda provided by the press office of the Holy See, the Pope has received the Prefect of the Congregation for the Doctrine of the Faith, Cardinal Luis Francisco Ladaria Ferrer, as well as the president emeritus of the Pontifical Council for Texts Legislative, Cardinal Julián Herranz.
In addition, he has met with the Bishop of Ávila, José María Gil Tamayo, who has reiterated its offer to the Holy Father to visit the city of Santa Teresa de Jesús, in addition to informing him of the socioeconomic reality of the province, the "serious" endemic problem it suffers from depopulation and demographic challenges.
Monsignor Gil Tamayo has been accompanied by the mayor of Ávila, Jesús Manuel Jesús Manuel Sánchez Cabrera, and the president of the Provincial Council, Carlos García González. The Spanish delegation wanted to present the pontiff on his birthday with the sweet from the buds of Santa Teresa.
Sunflowers for the Pope
The Vatican has also revealed that a group of people without resources has sent him a bouquet of sunflowers that were placed in one of the rooms of the Santa Marta residence, to ''remember the need to always direct life towards the Lord, present in the weakest '', according to the director of the Holy See's press office, Matteo Bruni.
The Pope, who set up an ambulance in November to carry out diagnostic tests for the Covid-19 free for the homeless on one side of St. Peter's Square, it has also dispensed flu medications, personal hygiene products and masks to people in difficulty in various Italian cities through the Apostolic Alms. In addition, it will send 4 pulmonary ventilators to Venezuela from which children with serious pulmonary diseases will benefit.