Pope Francis and Benedict XVI have already been vaccinated against the coronavirus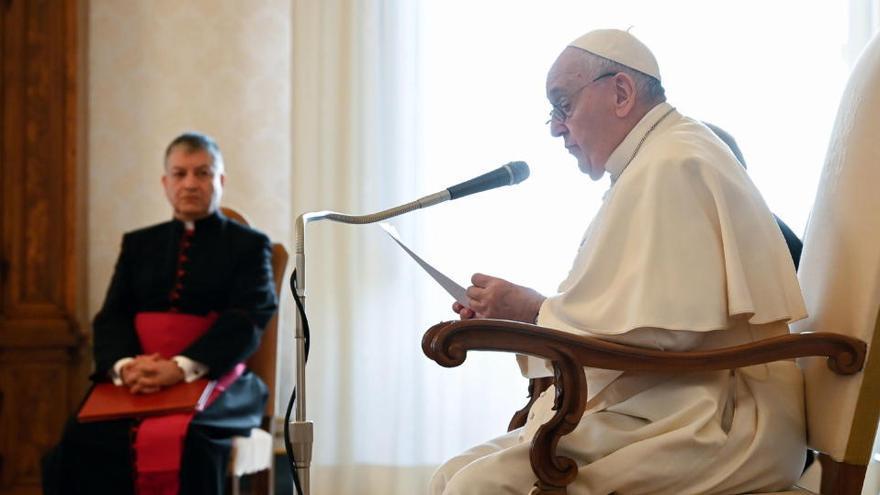 Pope Francis, 84, and Pontiff Emeritus, Benedict XVI, 93, were vaccinated against him coronavirus, as confirmed this Thursday by Vatican.
"Today we can confirm that the first dose of the vaccine has been delivered to the Pope Francisco and the pope emeritus in the framework of the vaccination campaign that started in the Vatican", explained the spokesman, Matteo Bruni. This Wednesday, was the first day that the Vatican State began its vaccination campaign among its inhabitants and employees.
The pontiff received the first dose of the Pfizer vaccine in the atrium of the Paul VI classroom, which has been set up for the vaccination campaign, and in three weeks he will receive the second, just like the pope emeritus. The two old pontiffs meet in the Priority list which includes the elderly and the health and security personnel of the small State. There have been no photos or public acts of the vaccination of Francis and the German pope.
The Health and Hygiene Directorate of the Vatican City has already announced that about 10,000 vaccines had been reserved from the pharmaceutical company Pfizer. The first doses arrived just this Tuesday and the vaccination began without fail. Thus began the vaccination for the nearly 3,000 employees and relatives and also those retirees and the nearly 800 residents of the Vatican.
For the time being, the Vatican explained that those under the age of 18 will not be vaccinated as "no studies have yet been carried out that include this age group", while "for allergy sufferers a medical evaluation is always advisable before undergoing any type of vaccination".
In a recent interview, Pope Francis, 84, had already announced that he would also be vaccinated. "I believe that ethically everyone has to get vaccinated. It is an ethical option because it concerns your life but also that of others ", Francisco highlighted in this interview.