Pope Francis admits that the Church is in crisis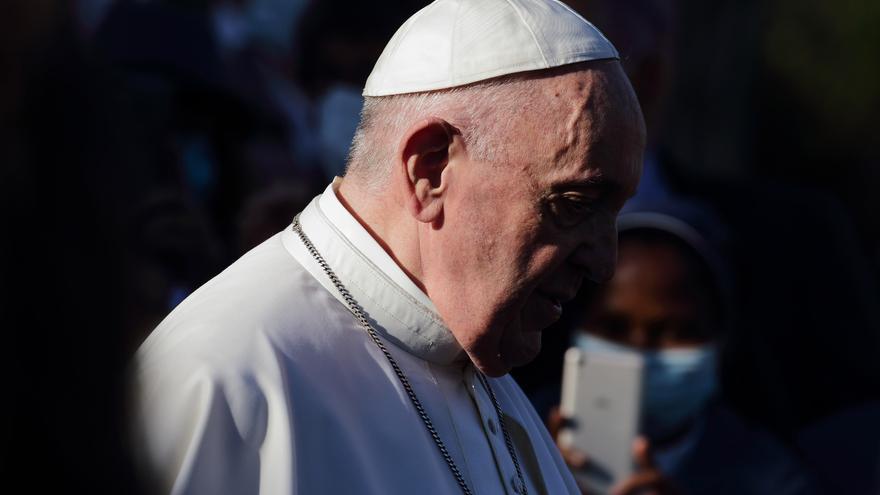 The Pope Francisco rejected the resignation of the Archbishop of Munich and Freising, Cardinal Reinhard Marx, presented as a gesture to assume responsibilities before the child abuse by members of the German institution, although he appreciated his decision and admitted that "the whole Church is in crisis"because of these scandals.
Cardinal Marx, former president of the German Episcopal Conference and a close associate of Francis as he belongs to the cardinal commission that advises him, provoked a real earthquake in the Catholic Church by submitting your resignation. This decision came as a "sign of the assumption of responsibilities" after the devastating report on the abuse of minors and cover-ups in the period between 1975 and 2018 by priests of the Archdiocese of Cologne.
"Dear brother, first of all thank you for your courage. It is a Christian courage that does not fear the cross, is not afraid of being overwhelmed by the tremendous reality of sin, "the pope's letter begins in which he expresses his decision to Marx. In the letter, Francis, referring to the situation that the German cardinal is experiencing, affirms that" the whole Church is in crisis because of the abuse issue; even more, the Church today cannot take a step forward without assuming this crisis"In the note in which he resigned, Marx, considered to be on the progressive wing, argued that the Catholic Church is in what he calls" a deadlock. "
According to Francisco, "the ostrich policy does not lead to anything, and the crisis has to be assumed from our paschal faith. Sociologisms, psychologisms, are useless. Assuming the crisis, personally and communally, is the only fruitful path because of one crisis does not come out alone but in community and we must also bear in mind that you get out of a crisis or better or worse, but never the same".
The Pope agrees with Marx in calling "a catastrophe the sad history of sexual abuse and the way the Church dealt with it until recently" and that the first step the Church must take is to "take charge of it. history, both personally and communally. "
Francisco explains that although "historical situations have to be interpreted with the hermeneutics of the time in which they happened", this "it does not exempt us from taking charge and assuming them as a history of the sin that besets us"And he advocates that" each bishop of the Church should assume it and ask himself what should I do in the face of this catastrophe? "" He blames me in front of so many historical errors of the past we have done it more than once in many situations, although personally we have not participated in that historical conjuncture. And this same attitude is what is being asked of us today, "he adds.
Francisco assures that the Church is asked "a reform" regarding cases of abuse and that it cannot consist only of words "but of attitudes that have the courage to put themselves in crisis, to assume reality whatever the consequence." "The silences, the omissions, giving too much weight to the prestige of the institutions only lead to personal and historical failure, and they lead us to live with the weight of having skeletons in the closet", he highlights. And he urges "to air this reality of the abuses and of how the Church proceeded."
At the end of the letter, Francis asks Marx to continue your fight "as archbishop" and establishes an analogy; He tells him to think about when Peter presented his resignation to the Lord and said: "Get away from me, I'm a sinner" and the answer was: "Shepherd my sheep."