Pop with bipolar disorder | Babelia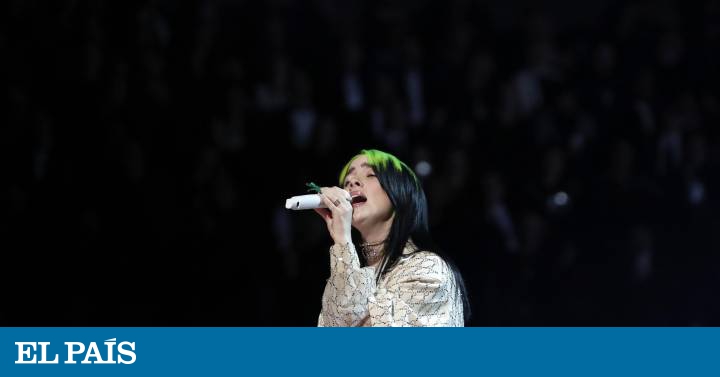 "I hate being bipolar. It is wonderful". This is the legend that decorated the cover of Ye, the album released in 2018 by the rapper, businessman and self-proclaimed demigod, Kanye West. Days before the release of the album, its author was honest with the media and confirmed that he had been diagnosed with a bipolar disorder. Rap, a style until then practically refractory to deal with issues related to mental health, was introduced into a new universe, a paradigm in which its figures spoke openly of their head problems and were fragile and vulnerable. Kendrick Lamar He confessed to suffering from the survivor syndrome, a kind of guilt complex, every time he visited his Los Angeles neighborhood, Compton, and checked how the living conditions of his friends and neighbors were still as hard, while he accumulated gold records and even a Pulitzer prize. He even claimed to have thought about committing suicide while recording his album To pimp a butterfly (2015).
Six months before West's confession, rapper Lil Peep, a recurring victim during his brief existence of all kinds of mental dysfunctions, died with just 21 years of overdose. Six months later, he was another rapper, Mac Miller, with self-destructive tendencies and ex-partner of Arianna Grande, who died with 26 years for the same cause. This week, a posthumous album by two works by two pop artists, Halsey (New Jersey, 1994) and Selena Gomez (Texas, 1992), which profusely document the mental problems suffered by their authors. Not only is rap no longer immune to this theme, but pop embraces it with the same fragility and sincerity, something uncommon to date. We are more accustomed to these issues being confronted from more rock perspectives, that is, solitary, nihilistic and even with a certain tendency to glamorize them. The new pop and the new rap treat them from confession, catharsis and victory over them and their sequels. This week it has also been announced that among the new emojis one that is a smiling face that cries will be included.
"I don't want to sound dark but I really didn't think I would turn 17." This is how Billie Eilish expressed herself (California, 2001) a week ago in the course of an interview granted to the US network CBS. "I have been admitted twice since I am Halsey. I haven't told anyone, but I'm not ashamed to talk about it either, "the singer declared to the American edition of the magazine Rolling stone. "I feel good. I am taking the right medication for my mental illness. I strongly believe in the need to check you with your therapist and your doctor, "Selena Gomez told US public radio (NPR). These are three fragments of three talks held by these pop stars these days. In all these conversations with the media, the central issue is mental health. In all cases, the final message is positive. Maybe music has always been starring characters with a precarious mental balance, but it has been very rare to find artists who have been so open with their problems and, above all, who have been so willing to share them with their audience with a more vocation helpful than mere exhibitionism.
On the part of the fans, the change has also been considerable. Partly because many still remember the images of Amy Winehouse on stage in Belgrade intoxicated, suffering, announcing the tragedy that shortly after would come. Everyone saw that something there was very wrong. But hardly anything was done. And in part, also, because there is a sense of community and apparent closeness in the new generations - that feeling of belonging to a large group of people who are alone that is so easily reinforced in social networks - something that contrasts greatly with the individualistic and nihilistic way with which the X generation faced these issues. Any topic. "This music, more melodic, manages to attract and bring people together, while the one that is based more on percussion and rhythm drives them away," according to Alan Turry, executive director of the center of music therapy at the University of New York.
Anyway, although the way of managing the subject seems much more natural and sensible than in the past, the truth is that this happens because the subject is more ubiquitous than ever. No artist seems to be safe today from his first nervous breakdown. Someone rich and powerful like Jay Z confesses he needs to go to therapy. Someone apparently happy and inane like Ed Sheeran, deals with anxiety issues in his songs, especially in I don't care, along with Justin Bieber, another singer with problems of adaptation to the environment. The rapper Post Malone rhymes openly about his paranoia problems. Logic launches a theme whose title is the telephone number for suicide prevention in the US.
The marketing agency Take 5 published a study two years ago in which it revealed that, in 1958, 24 of the top 100 singles dealt with mental problems. In 2017, there were 71 songs in which this particular was mentioned. According to Genius, a search engine for words in songs, used to collect data by companies such as Spotify or Apple, words depression Y anxiety they have tripled the times they appear on hip hop issues in the last ten years. Suicide remains the third leading cause of death among young people between 15 and 19, according to the WHO. Everything seems to be at least as bad as ever. The only difference is that it seems to be being treated more sensibly. "Nobody wants to talk about this", titled The guardian recently an article about the relationship of actors with mental illnesses. For once, music does not lead the way things are done badly.