Pollution reduces the results of in vitro fertilization | Science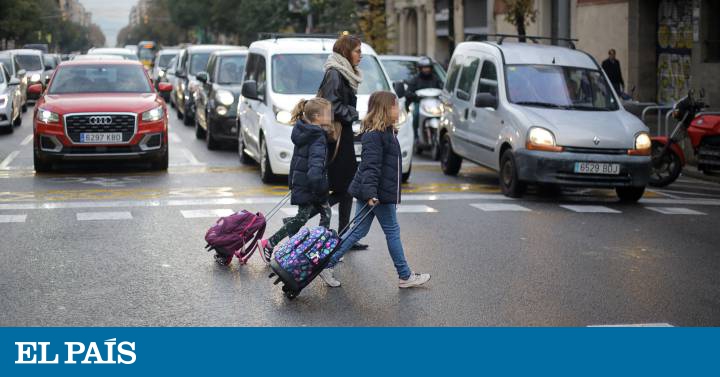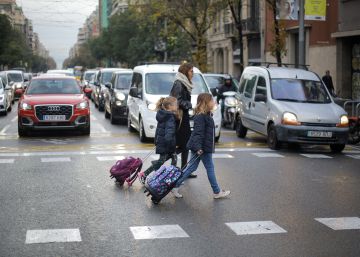 Pollution also impacts assisted reproduction. Pollution is not only behind respiratory and cardiovascular ailments, but also plays a role in the results of in vitro fertilization. According to a study by the Hospital del Mar Institute for Medical Research (IMIM) in Barcelona, ​​women who undergo these treatments and are exposed to high levels of contamination have a 25% higher risk of not achieve a pregnancy. The probability of a miscarriage also increases by 40%.
The impact of pollution on fertility has long been known. Exposure to contaminating particles reduces semen quality and increases the risk of spontaneous abortions, says Dr. Miguel Ángel Checa, head of the Barcelona Infertility Research Group at IMIM. "There were already retrospective studies, but we wanted to see what happens in a vulnerable group, such as people with fertility problems who undergo in vitro fertilization," says the researcher, who presented the study at the International Symposium on Lifestyle and Fertility, held this Friday at the Biomedical Research Park of Barcelona.
The scientists recruited about 200 patients who lived in Barcelona. "When they came to do IVF, we asked them if they wanted to participate and we did previous studies to rule out factors that could influence the evolution of the treatment," said Czech. In turn, the researchers took into account, through meters dispersed throughout the city, the levels of air pollutants 15 days before implantation, 3 days before, the same day and 7 days later.
The measurement focused on the NOtwo, the SOtwo and suspended particles, from road traffic. The previous analysis of the baseline population already pointed out that the average exposure of women exceeded the recommendations of the World Health Organization (WHO). "His presentation was above the values ​​every day in Barcelona," says the researcher.
The scientists analyzed 486 embryonic transfers. Of these, 215 ended in pregnancy, although only half evolved into a pregnancy. "We found that exposure to fine particles (P.M2.5) increases the risk of not getting pregnant by 25% and the risk of spontaneous abortion by 40%, "says Czech. Specifically, the high rates of suspended particles during the three days before embryo transfer and the day of its realization directly impacts the increased risk of abortion or not achieving pregnancy.
Researchers are committed to influencing traffic regulation and organization policies to combat the effects of pollution on health. "Not only are we dying from respiratory diseases. Our reproductive system is also affected, "warns the researcher.
. (tagsToTranslate) pollution (t) reduce (t) result (t) in vitro fertilization (t) (t) study (t) hospital of the sea of ​​barcelona (t) point out (t) exposure (t) pollution (t) increase (t) 40% (t) risk (t) abortion (t) treatment (t) reproduction (t) attend



Source link