Political theatricality | TV | THE COUNTRY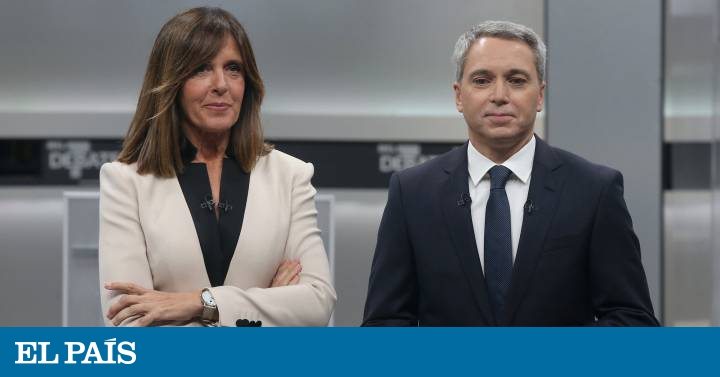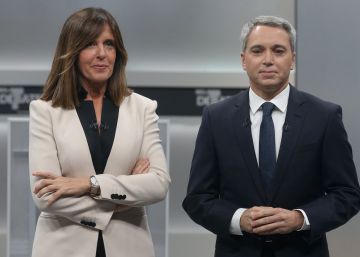 After more than two and a half hours of debate, it is time to review failures and successes, weaknesses and strengths. As if it were to examine in slow motion the plays of a Champions game, political analysts and communication experts dissect the discursive capacity of the candidates, analyze their messages and proposals, non-verbal language, the degree of comfort or nervousness before cameras, control of the times, the way to address their opponents. Pedro Sánchez, Pablo Casado, Albert Rivera, Pablo Iglesias and Santiago Abascal (the debutant) saw their faces on Monday in the Glass Pavilion of the Casa de Campo, a building typical of the rationalist architecture of the sixties that throughout its history has hosted all kinds of fairs. It was the first time that this glazed parallelepiped, supported by a superstructure of metal trusses, was hosting a televised electoral debate.
Theatricality marked the meeting. He had a lot of Show and it was both "very effective communicatively and politically", says the professor of Social Sciences and Communication of the European University Moisés Ruiz. The fact that more than eight million people were pending an issue which concluded at 0.50 demonstrates the interest, expectations and curiosity that a "flat but entertaining" format awoke in which everything was very studied and there was little room for improvisation. To the Show contributed greatly the profusion of gadgets that were removed from the lecterns candidates. Not only photographs (blurred), graphics (indecipherable) or listings (endless). The cobblestone that Rivera exhibited, similar to those that violent people have thrown in Barcelona to the security forces in the riots of recent weeks, was clamorous. Rivera always surprises. That staging would have been unthinkable in the United States, where the opponents do not carry documents or letters packed with all kinds of gadgets. Going up with notes suggests that the debate has not been prepared mentally.
The liturgy in Spain is different. As is also the format: five candidates, blocks agreed with the parties and a limited ability to ask questions. Within the restrictions, the moderators, Ana Blanco and Vicente Vallés, played their role with solvency when giving way to the different chapters, track interventions and take turns. And incidentally put a pulla on the absence of women among the candidates.
For many of the millions of viewers who followed the broadcast, the debate will have served to reaffirm their vote, to change it, get out of abstention or enter it. Ruiz gives these debates a great importance because "they help elect the next president of the Government", and he does not believe that it is counterproductive for them to continue until the early morning because, starting at midnight, a lot of youth audience is incorporated. And all parties are very interested in this type of audience.
(tagsToTranslate) theatricality (t) political (t) political (t) eight million (t) person (t) see (t) broadcast (t) conclude (t) 0.50 (t) demonstrate (t) interest (t) expectation (t) curiosity (t) wake up



Source link