"Poetry is not at the service of optimism" | Culture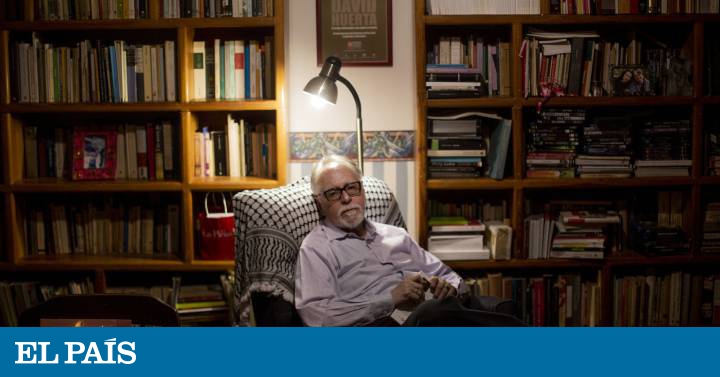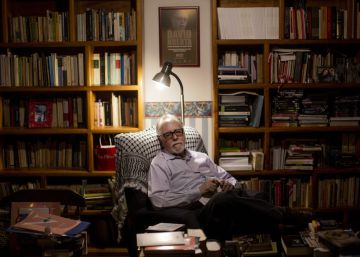 Question: How do you see life at 70?
Answer: If life is something you look at, it is a spectacle that is both fascinating and full of anxiety. Not because of death itself, because I have thought about that for a long time. Life in general I look at her with much confusion, with much fascination, with much despair, especially Mexican life. But life does not seem to be better in the rest of the world. Scary things happen in Asia, in Sweden, in Russia, in Africa, in Asia.
Q. Are there reasons for optimism?
R. There are reasons why life is worth living. This conversation we have, to see each other in the eyes, my students, my wife, my friends, my relatives. Wow!
Q. How do you insert that optimism in poetry?
R. I don't think poetry is at the service of optimism. Poetry is at the service of intelligence, reason, of the possibilities that we know our own minds. I do not believe in the poet's motives as an irrational individual and touched by supernatural forces, although of course that inspiration exists; I have experienced it on a modest scale.
Q. How does that inspiration manifest?
R. Always after a lot of work and with a very clear lucidity in front of the words, that suddenly appear in a fantastic order in the head and that is when one can transfer them to the paper. So poetry has to do with passion and with something that seems fundamental to me, which is to explore the possibilities of language.
P. In his famous poem Incurable You call it "the store of words."
R. It is accurate. And we all bring it inside, we all bring an integrated dictionary. We may not know the exact meaning of the word heliotrope, but we know that it has to do with the plant world. Or from the word catecholamine, which refers to the substances in the body.
Q. When you enter that warehouse what is brought from there?
R. Handfuls of words that I try to order in the best possible way. In a very flat sense, poetry is — and an English writer said it — the set of the best words put in the best possible order. I think it's a perfect definition.
Q. How do you achieve that perfection?
R. I don't know if there is perfection. Poetry is the result of work, of dedication. You have to read a lot, you have to reflect, you have to keep a constant conversation with tradition, with the other poets.
Q. How many hours of work does that take?
R. In my case, poetry is a way of life. There is a writer who produces some impatience called Mario Vargas Llosa, who says he gets up, has breakfast and writes from nine to twelve, has a fixed time to write. A very strange thing. I try to write every day. Sometimes I write without writing because I am thinking and I can think of things that I then take to the paper. I write in a very asymmetrical way and try to live pending language. That is my job and it comes out in a very natural way because I am very curious.
Q. Are there words I treasure?
I write in a very asymmetrical way and try to live pending language. That is my job and it comes out in a very natural way because I am very curious.
R. Yes. The wonder is that they are mine, but everyone knows them, like the word sandalwood. It is very beautiful, besides the sandalwood smells very good and is a beautiful wood. And aside from that it is a trisílabo esdrújulo that sounds great. For me it is a word that is a poem in itself.
Q. A poet's job is to take oral, popular language and make it something beautiful.
R. In something that is worth keeping, but it can also be exciting. For example, the poems of my father, Efrain Huerta. For a certain type of readers, they are not beautiful: "The one with the gross pierce surpassed me on the right." People read it and say "oh, how ugly, that's not poetry." And the poem is the praise of a thief in a truck [bus], a very robust woman who is stealing wallets. It's a fantastic topic that he raises it that way! It seems to me a success.
Q. How much has your father's image weighed in your life as a poet?
R. It weighed, in the sense of grief, for a few years, when I started writing and people saw me with distrust. People think things were made easier for me, but in reality they were very complicated. Sometimes I got impatient with my dad. But very soon I started to make peace with him.
Q. You have studied the poetry of the golden age. How do you relate to her?
R. I have read the poetry of the golden age, because it could not be otherwise, since I can read. Cervantes, Quevedo, Gongora, Lope de Vega, Fray Luis de León, San Juan de la Cruz ... They are formidable. My favorite poet in any language is Don Luis de Góngora, who happens to be a very difficult, sumptuous poet. It is very demanding to read it, you have to fight with him, but when you discover the wonder of what he is saying, you say: "What barbarity, this is a privileged mind, it is a very inspired man!" And he is very present in our vocabulary. I do not know if these poets are the parents, but magnificent grandparents, bright. You have to fight with them, but learn everything you can. I would be very interested in a poet who does not approach these monsters.
"What matters is the life and bodies of women"
C. S. Maldonado
David Huerta says he "looks good" on women who have recently seen taken to the streets of Mexico to demand the end of the terror that violent and kills them. The poet criticizes the response of the Mexican authorities to the manifestations of young feminists who have been accused of protesting with violence, of affecting the heritage of Mexico City, such as the Angel of Independence, emblem of the capital.
"The Angel of Independence is a Porfirist monument for which I don't feel the slightest sympathy," he says. "It was inaugurated by Don Porfirio Díaz, there were abominable speeches, from the dictator's lambiscones, in 1910. And people don't know that there is buried a rascal like Guillén de Lampar, who wanted to be king of Mexico. What do I care about that monument? I don't care if women break it down if they stop bothering, raping and violating them. All this discourse on monuments and national heritage, for example, in the mouth of Beatriz Gutiérrez Müller [wife of President Andrés Manuel López Obrador] is pure cursilería. What matters is the life and bodies of women. History is not learned by seeing the statues of Paseo de la Reforma [emblematic avenue of Mexico City]. You learn by reading books, which are more important than monuments. The rest is wasting time with very stupid nationalisms. "