Podoroska imposes her backhand on Rus's left foot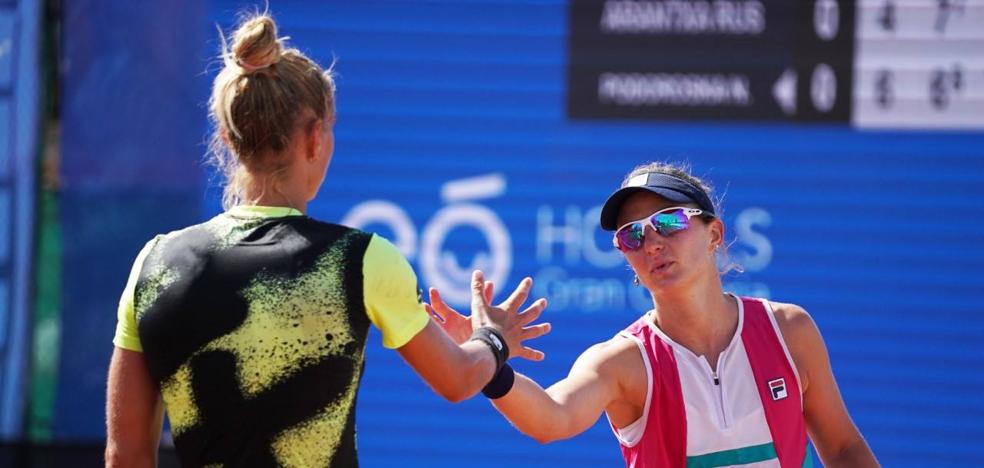 tennis
Argentina prevails over the three-time champion of the ITF of Gran Canaria after a meeting of enormous snow by both
Tennis at the highest level at the ITF Conde Jackson Maspalomas, that already has semifinalists: the Roland Garros semifinalist
Nadia Podoroska, who defeated the three-time ITF champion in Gran Canaria Arantxa Rusalso Polina Kudermetova, Julia Grabher and Suzan Lamens.
The central court of Club Conde Jackson Maspalomas experienced one of the most anticipated matches this Friday with the duel between two of the greats of the tournament, the number 1 of the tournament and current champion, Arantxa Rus, and
Roland Garros semifinalist and world number 36 in 2021, Nadia Podoroska. The player from the Netherlands started the match with an advantage, but Podoroska immediately showed her level, going up to three games ahead. Impressive show between the left foot of the favorite and the devastating backhand of Argentina, who scored the first set by 6 to 4.
Very deep shots by Nadia that did a lot of damage to Rus were the tone of the second set in which the Argentine looked much more comfortable than her rival. For the first time in the tournament, an Arantxa Rus was seen suffering to get the match off the ground. But not everything was said, the Dutch turned the result around showing
impressive physical form winning the second set by 6/7.
Incredible effort from both already in the third set, very disputed and very even. After four hours of confrontation, Nadia Podoroska won by 7/5. «The truth is that it has been a very tough match, I think the longest I have played in my life, a great battle», the Argentine confessed, «
Arantxa Rus is a great player and it hasn't been easy at all. I am very happy to have emerged victorious."
The Russian Polina Kudermetova, finalist of the ITF DISA Gran Canaria, prevailed by a double 6/3 to her compatriot Diana Shnaider and the third in the tournament ranking, the Austrian Julia Grabher, defeated Barbora Palicova 6/4 6/3. The only Spanish representative in the draw, Jessica Bouzas from Pontevedra, has lost to Dutch Suzan Lamens for a double 6/3.
Spanish defeat

This Friday the doubles semifinals were also played.
The Spanish couple Yvone Cavalle and Rosa Vicens were defeated by the Russian couple Elina Avanesyan and Diana Shnaider with a result of 6/4 6/3. At the close of this note, the last semifinal was still to be played, which pitted Arantxa Rus and the Valencian Ángela Fita against the couple formed by Malene Helgo and Suzan Lamens.
This Saturday the semifinals of the ITF Conde Jackson Maspalomas will be held starting at 10:00 am. The doubles final will also take place starting at 3:00 p.m. Admission is free.