Podemos mourns the death of Pino Sánchez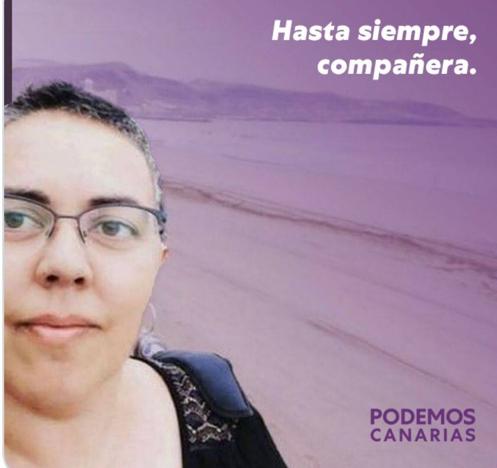 She was Secretary of Organization
We can in the Canary Islands (Yes we can) regret this Tuesday
deathafter years battling an illness,
Pino Sanchez Bogatellmilitant and leader of the party.
In the official party account you can read:
«The Canary Islands owe a lot to Pino Sánchez. With his work, his commitment, his eternal smile and his infinite solidarity,
it was an irreplaceable piece in the change of the political cycle that we live.
May the earth be light to you, companion of the soul, companion».
😢 There is difficult news to assume. Words that don't come out and goodbyes that will always be missing.

Today @PodemosCanarias cries for a fellow fighter who gave everything. That she taught us to smile bravely even if sometimes it costs.

Thank you so much, @sanchez_pinito😭

Laura Fuentes Vega💜✊🏾 (@laurafuentesveg) August 23, 2022
Juan Márquez, Deputy Minister of Culture, also writes on Twitter: «We lose a friend and partner in struggle, former secretary of organization of @PodemosCanarias.
Pino was always a militant committed to her land and to the working class.
I'll miss you".