Podemos is "surprised" but supports Rodríguez's initiative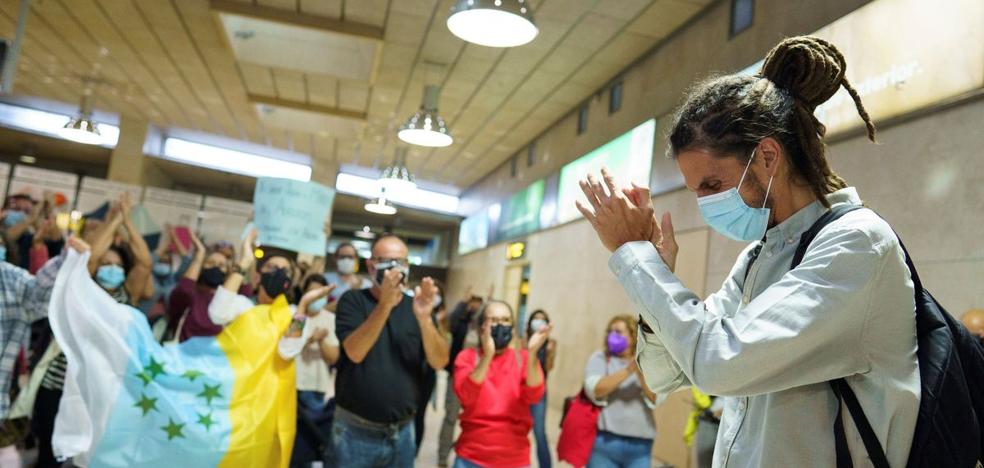 The purple force in the Canary Islands ensures that "adding to the left is always welcome"
The purple formation has expressed its support for what was its number three, Alberto Rodríguez, in his new project for the next elections after leaving United We Can in October 2021. They were also surprised, since the march of the man from Tenerife responded to the Need to
focus their efforts on defending their seatstill empty, before Justice.
The surprise, however, assures that it is "pleasant" insofar as they see the former deputy as a figure of value in the active politics of the archipelago and that "everything that comes to add to the left is always welcome," specified the secretary of Organisation, César Merino, who also insisted on respecting all the political forces that may form part of this space.
The training clarifies two aspects about the "popular character and Canarian obedience" with which it defines itself
Rodriguez's project. On the one hand, they highlight that Podemos has been configured as a
active part of the confluence in the Canaries and they refer to actions and agreements with Izquierda Unida, Equo or Sí Se puede, among others. In this sense, they understand that the line of thought is on the same page.
On the other hand, they insist that the entire administration of the party, including the advisers, councilors and the Minister of Social Rights, Noemí Santana, "works to build a better, more sustainable, egalitarian and fair Canary Islands."