Podemos asks to pardon Juana Rivas and says that part of the judiciary is a "cave of gentlemen"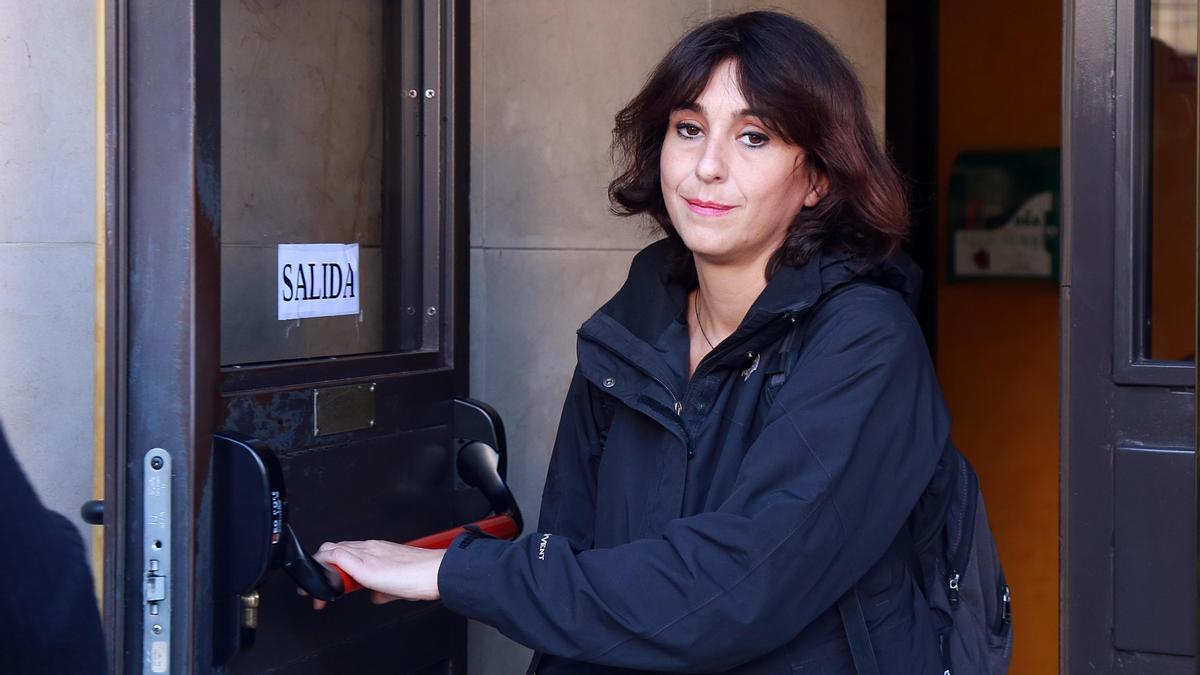 United we can has advanced that during this week it will register a petition for pardon for Juana Rivas, whose conviction reveals that a part of the Judicial Power has become a "cave of lords" on the "fringes of the law" and with an attitude of "disobedience" regarding measures against gender violence.
This was indicated at a press conference by the training deputy and spokesperson for En Comú Podem in Congress, Aina Vidal, to highlight that, with this new request, they are taking a "further" step in support of granting this grace measure to Juana Rivas, what it is a "clamor" and it is added to the pardon that is currently being processed. Vidal has remarked that if something gives meaning to the pardons, it is to be able to "correct the injustices perpetrated by the Judicial Power, which continues to refuse to comply with some of the main constitutional laws."
Against the judge
In this regard, it has specifically cited Judge Manuel Piñar, author of the sentence against Juana Rivas and that "had no qualms about crossing out the protection measures for victims of gender violence as authoritarian, even comparing them with practices of the times of Hitler and Stalin ".
He has also said that this judge is known for the sentences he has handed down since 1999 and has read a part of one of his resolutions, which lowered the compensation of a woman after suffering a traffic accident on understanding that her scar could only be seen "in intimate situations and when wearing a bathing suit, so it could be an element of physical attraction seeing the beauty and attractiveness of the person ".
Therefore, he has estimated that Rivas, who was "wrongfully imprisoned for defending herself and her children"is a" victim "of a part of the judiciary that declares itself in" disobedience "over some of the democratic principles and laws of the country, especially in the case of the protection of victims of gender violence.
Magistrates and sexist violence
Consequently, they will request a pardon not only to resolve the specific case of Rivas but also to "open a debate on the complicity of some judges with sexist violence, something that is outside of morals, ethics, the principle of equality and above all outside the law ".
In addition, Vidal has predicted that they will present more initiatives soon in this regard, understanding that the Judiciary "cannot be a cave of lords outside of the progress of social consensus" in the country. "We are going to be totally firm with the petition for pardons and we understand that there are judges in the Spanish judiciary who are clearly outside the law and consensus," he concluded.