Plus Ultra partner closes Inditex stores in Venezuela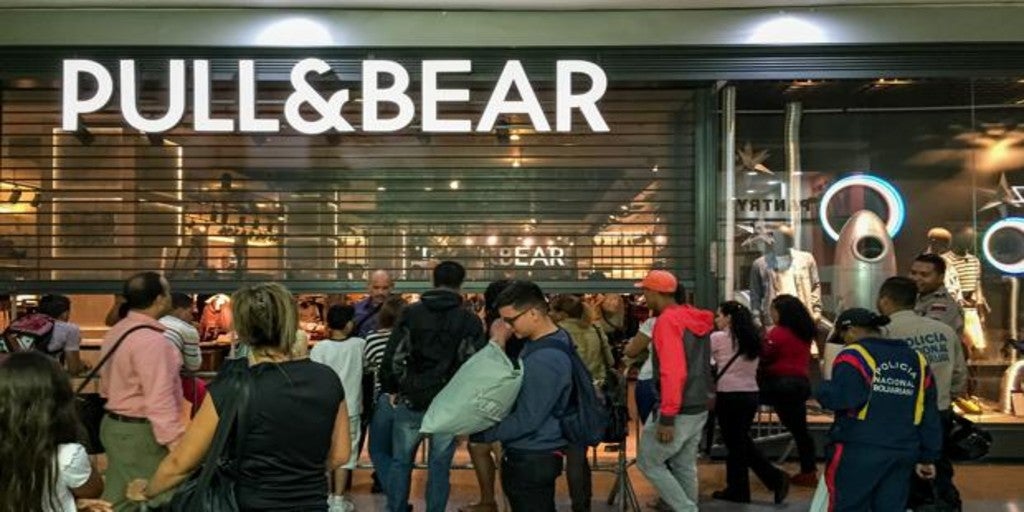 Updated:
Keep

The Venezuelan-Lebanese businessman Camilo Ibrahim, partner of the airline Plus Ultra and owner of the Phoenix group, has decreed the closure of the five Inditex stores in Venezuela. These stores they were not typical of the Spanish textile group, but were franchises, where Ibrahim was the franchisee. The Spanish multinational chooses to operate with franchises in those countries where the management risk is greater due to political and economic instability.
The Phoenix group, which is one of the companies that works as a franchisee of the Spanish company, has decided to change the names of the stores it had in Venezuela, thus disappearing the Inditex brands. It is a unilateral decision by the Phoenix group itself, which has decided to end its relationship with the Spanish company in Venezuela.
In this way, the names of the locals have been covered with white fabrics on the façade. These five stores, which were Zara, Bershka and Pull & Bear, they do not represent just a significant change in the business of the company. It should be remembered that the textile multinational has more than 6,800 physical establishments in almost a hundred countries.
Even so, the Phoenix group does not completely break its relationship with Inditex, since it continues to be a franchisee in two markets: the Dominican Republic and Aruba. Now, Ibrahim plans to open new stores in the coming days and with similar namess. According to the Venezuelan media, the Zara will be Lola, the Pull & Bear Push & Co, while Bershka will be called Anakena.
The difficulties for Inditex in Venezuela began in 2004, when the late Hugo Chávez accused the Spanish chain of alleged "tax fraud." In addition, it forced keep prices in bolivars. In total, Inditex had 22 stores in the country: 8 from Zara, 5 from Pull & Bear and 9 from Bershka. In Caracas, Valencia and Margarita.
Until in 2007 a new player appears on the scene: the Phoenix World Trade company, whose only local partner, the Venezuelan Lebanese businessman Camilo Ibrahim, negotiates with the Inditex group and turns the stores into corporate franchises, a modality according to which all stores they belong to the same economic group.
Under the Maduro regime, business did not improve either. Because in 2012 the economy was not dollarized as it is now and it was too expensive to import shirts, pants and shoes, so the stores remained unsupplied for years. Now, years later, Inditex brands disappear from the South American country.