Planeta publishes this Tuesday the posthumous book by Carlos Ruiz Zafón, 'La ciudad de vapor'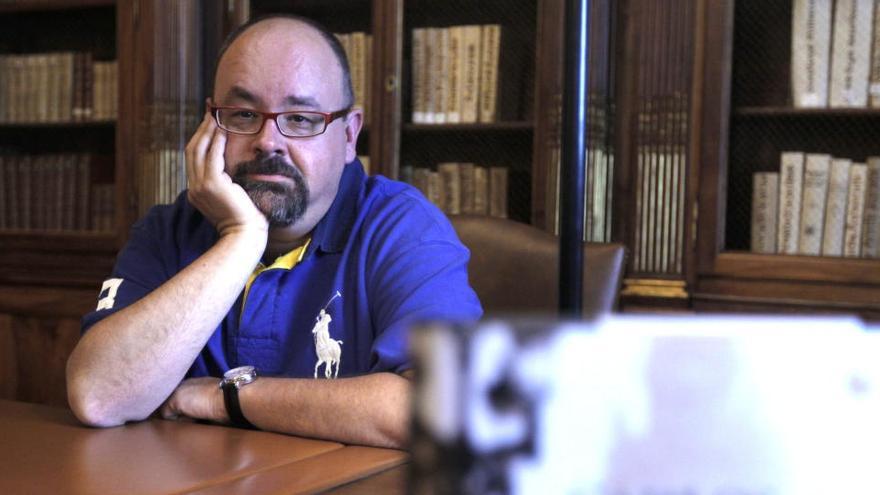 Planeta publishes this Tuesday, November 17 'La ciudad de vapor' by Carlos Ruiz Zafón – who died in June – a volume made up of eleven stories, several of them unpublished, as reported by the publisher.
The Barcelona writer conceived this work as a recognition to your readers, which followed him throughout the publication of the saga of 'La sombra del viento' and in the stories there is an echo of the literary world of the Cemetery of Forgotten Books.
The echo of the characters and motifs of Zafón's novels resonates in the volume's stories, gathered for the first time and some of them unpublished, in which An architect flees to Constantinople with plans for an impregnable library or a strange gentleman tempts Cervantes to write a book that has never existed.
'La Ciudad de Vapor' displays a cartography, a hitherto secret map, which will guide through some of those passages of his work to reveal episodes from the past of its protagonists. "A reading experience full of voices and echoes. Presences that pass through the twilight twilight zones of the Gothic city ", the publisher pointed out.
In the eleven titles that make up this book, four of them unpublished, the readers who followed the author in the four novels of the saga "are going to find familiar situations."
'The shadow of the wind', his masterpiece
Ruiz Zafón became one of the most successful and international Spanish writers with his masterpiece translated into more than 50 languages ​​and with more than 10 million copies sold 'La sombra del viento', winner of awards, recognitions and beginning of the tetralogy 'The cemetery of forgotten books'.
According to Planeta, Ruiz Zafón is one of the most recognized in international literature, since he is the most widely read Spanish writer in the world after Miguel de Cervantes with 'El Quijote'.
Born on September 25, 1964 in Barcelona, ​​Zafón studied Information Sciences and later opted for advertising, becoming creative director until 1992 when he decided to dedicate himself to literature.