Planas is committed to avoiding the cut that Brussels projects to the aid of the banana of the Canary Islands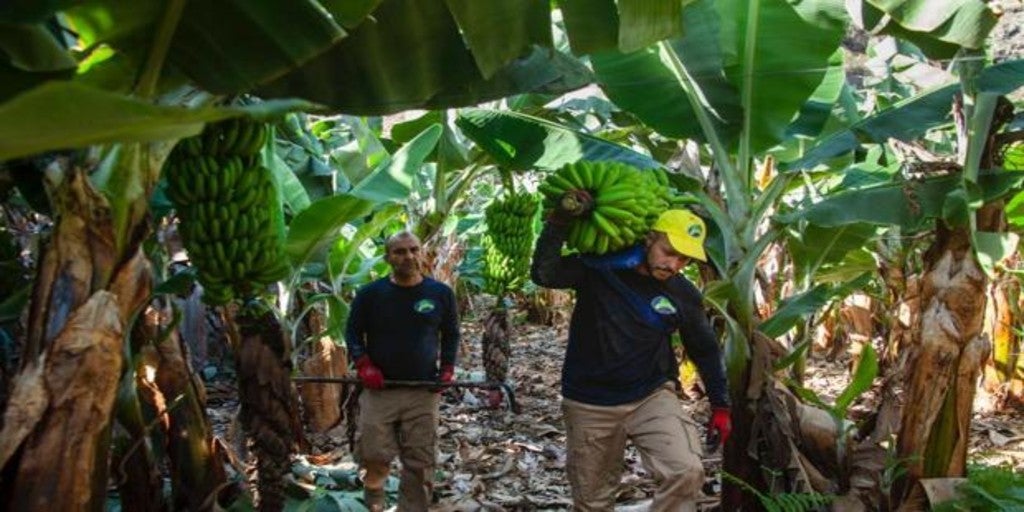 Madrid
Updated:
save

The game continues to be played in Brussels, for the Canary Islands banana sector. After closing a political agreement around the new CAP (Common Agricultural Policy), for the period 2021-2027 in the Council of Ministers of Agriculture of the European Union and the position of the European Parliament. Now it is the turn of the so-called "Trilogues" in which both institutions together with the European Commission will have to close the last fringes. Among them, a 3.9% cut in funds allocated to the Outermost Regions (including the Canary Islands), which would pose a serious threat to the plantation sector. In this regard, the Minister of Agriculture Luis Planas has promised to the producers and his Canarian counterpart Alicia Vanoostende to defend the European Union (EU) maintenance of the endowment of the Community Support Program for Agricultural Productions (POSEI), which barely represents 0.01% of the funds in the total volume of the CAP.
In total, for the maintenance of its Canary Islands Agriculture it receives 268 million euros per year, which now it would be reduced by 10 million less annually and that, according to estimates from the Association of Organizations of Banana Producers of the Canary Islands (ASPROCAN), the annual loss could be double if inflation is considered since 2013.
The head of Agriculture has asserted during the meeting by videoconference that his department you will find the most suitable way to avoid this cut and guaranteed that the current budget allocation – frozen since 2007, will be maintained in the face of a sector that is the archipelago's other great engine after tourism.
From the producers' side, ASPROCAN manager Sergio Cáceres has valued the commitment of the Ministry of Agriculture and warned in statements to ABC that «The deadlines and opportunities are very few and we need that conviction to become a withdrawal of the proposal to lower the commission and a maintenance of the POSEI funds after the next trilogue in November ». For the spokesperson of the producers, the reduction of the POSEI can not only mean a "Economic damage" but "a dangerous precedete for all the interests of all the ORs with the European Union."
In any case, Planas has recalled both Spain and France and Portugal (with Regions Ultraperiféricas also under its sovereignty), with the support of Greece, they have raised in the different councils of ministers of the branch that this program and its capacity be preserved.