Planas expects a "positive evolution" of the food shopping basket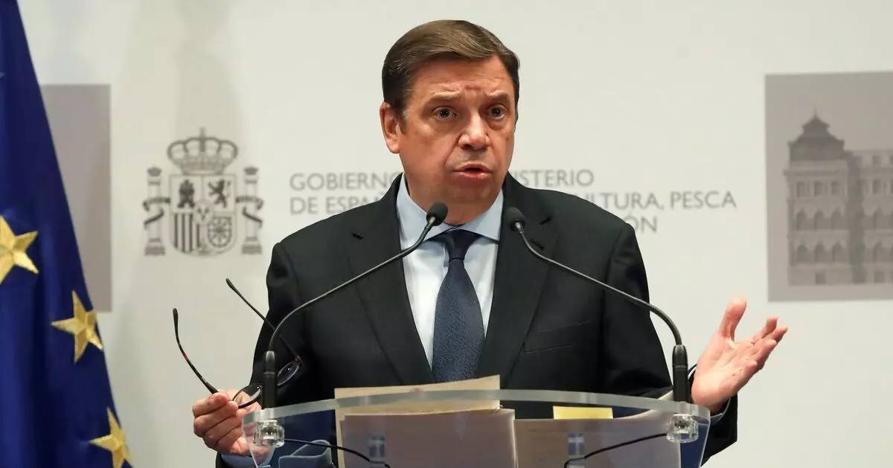 inflation
The Minister of Agriculture and Food points out that the output of grain from Ukraine is important for that country, but also for Europe and the world. In the Chicago futures market, the prices of grain, oil and freight are falling
The Minister of Agriculture and Food, Luis Planas, has affirmed that the departure of ships with tons of grain from Ukraine is
positively affecting the marketand believes that the evolution of the shopping basket of food products will also be "positive in the coming months".
Speaking to journalists during a visit to Malaga, Planas said on Tuesday that the output of grain from Ukraine is important for that country, but "also for all food in Europe and in the world.
The head of Agriculture and Fisheries has pointed out that in the Chicago futures market
Cereal prices are "falling very significantly"and a drop in the price of oil and freight rates has also been observed.
In addition, last month, the FAO (the United Nations organization for Food and Agriculture) published the report on food prices, which "have decreased significantly," Planas pointed out.
For this reason, he has argued that "there are all the elements" that can "lead to a more optimistic forecast from food prices."
Regarding the farmers' complaints that compliance with the Food Chain Law is not controlled, he said that this law "is working; if it wasn't working, obviously things would be very different.'
He has argued that
Unlike previous crises, this one has "achieved a balance within the chain, and therefore progress".
After admitting that there is still "a lot to do" regarding compliance with this law, which "has been in the official gazette since December", the minister has stressed that the Government will create the electronic registry of contracts as of January 1.
Likewise, it has emphasized the importance that "everyone", both public administrations and agricultural organizations and cooperatives, contribute to the effective compliance with the norm,
"a pioneering, innovative law, in defense of the interests of farmers and winners", has underlined.
He has referred to the current situation as a "complicated moment", in which the Government is trying to carry out policies in relation to the consequences of the war in Ukraine or in terms of drought that allow citizens to "overcome it".
AND
These measures have led Spain to be "the EU country with the lowest electricity price" eitherto subsidize transport bonds from September for "family savings".
"Everyone's struggle to resist at this time, to get ahead is fundamental, but for that not only work, effort and commitment are needed, but a good spirit is also needed," said Planas, who
has appealed to "unity" to offer solutionsand has asserted that "this is not the time for controversy."
Planas has been accompanied on his visit by the leader of the Andalusian PSOE, Juan Espadas, and the general secretary of the party in Malaga, Daniel Pérez, who have participated in the delivery of the XIII Social Leadership Award of the Malaga PSOE, coinciding with the City Fair