Planas contradicts Garzón and calls the campaign against meat "unfair"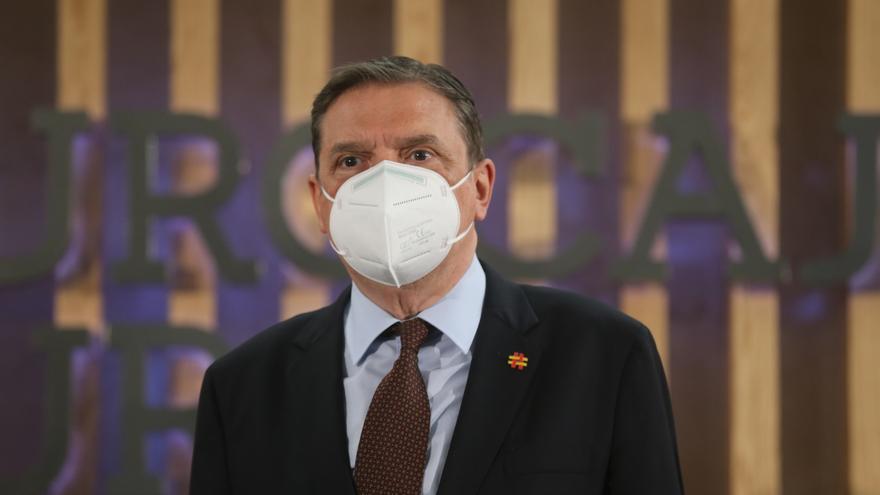 The Minister of Agriculture, Luis Planas, has indicated that the campaign against the consumption of meat of the Minister of Consumption, Alberto Garzon, "It is as wrong as sugar kills" because in this matter "dogmatisms abound" in addition to considering "unfair"That the finger be pointed at the meat sector.
In an interview in Ser Catalunya, Planas has given his opinion on the campaign launched this Wednesday by Garzón in which he asked the Spanish to change their diet because they eat meat excessively and that harms their health and that of the planet.
For the minister of farming, politicians have to provide solutions "and not get into polemics that are not going anywhere" and he has said that a "false problem and a false division between the reality of urban and rural Spain" is being created, when now is the time to unite and not create controversy.
Ranchers "deserve respect"
Planas, who has assured that he does not want to enter into controversies and that he did not know Garzón's intentions, has stressed that the cattlemen "deserve respect" for an "honest" job that they do for the whole of society and the economy and that they are aware that it has to evolve in the direction of sustainability, "but with them, not against them."
He has opted for a varied diet, such as the Mediterranean, where many products fit, such as milk, fish, meat products or olive oil, and has added that "any of the components of the Mediterranean diet consumed in excess is not positive".
"The emptied Spain is dry land and extensive livestock and I think it deserves support"
For Planas, the livestock sector is part of the social and territorial wealth of Spain. "The emptied Spain is dry land and extensive livestock and I think it deserves support," he said.
Planas has affirmed that the official position of the Government, which it has disseminated before the autonomous communities in the sectoral commission, is support through aid coupled to all the livestock sectors and even, in some cases, such as beef, an increase in the quantities for the next few years.
"In this there is unanimity of the 17 autonomous communities," he stressed.