Planas asks Brussels to use more European funds to help farmers and ranchers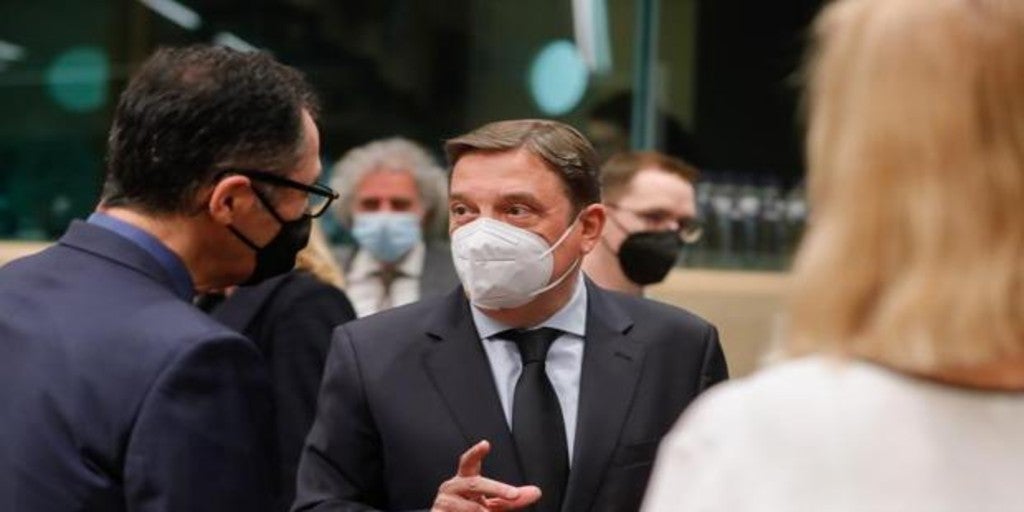 Carlos Manso ChicoteFOLLOW, CONTINUEMadrid Updated:04/08/2022 00:33h
Save
Related news
The meeting of the European Ministers of Agriculture in Brussels yesterday allowed the Spanish Minister Luis Planas to put on the table, together with 12 other European countries, the need for the European Commission to allow the use of part of the European Agricultural Fund for Rural Development (EAFRD), just as it happened in March 2020 to deal with the expansion of Covid-19. This fund finances rural development policies, which constitute the second pillar of the Common Agricultural Policy (CAP). In this way, Spain would have more economic resources to support farmers and ranchers against the impact of the conflict in Ukraine.
In any case, Planas also requested consistency from the European Commission regarding the reform of the emissions directive and described it as "unreal" that the project considers, for example, that "a farm with 150 cows is an industrial facility subject to the same standards as the chemical industry'.
A position that, he assured, is shared by other countries such as France that preside over the European Union this semester.
The minister also warned of the impact on Spanish exports that the entry of greater imports from third countries due to the 'closure' of the Russian and Ukrainian markets. This would especially affect the market share of Spanish citrus and vegetables. For this reason, he asked for flexibility in the application of crisis measures such as market withdrawals and the execution of planned investments.
View commentsTopics



Source link