Plácido Domingo's agenda remains in Europe | Society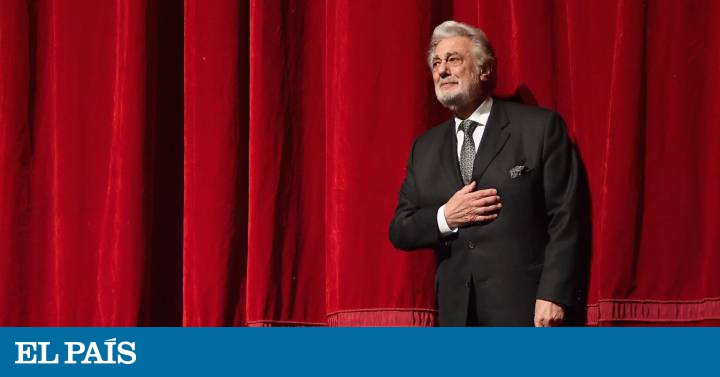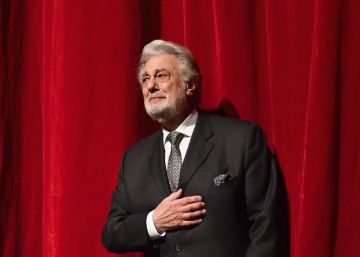 In Europe, the accusation of nine women for sexual harassment against Placido Domingo He has not made a dent in his agenda and his next performances, until the end of the year, remain. The most immediate is in Salzburg, on August 25, at the Summer Festival. Then, Sunday will be in Hungary, Zurich, Moscow, Vienna, Hamburg, Valencia, Milan, Cologne and Krakow. The Royal Opera House in London has also confirmed it by 2020.
Operas and promoters maintain neutral positions, they choose to wait for the development of events and several add in their communiqués their rejection of sexual aggressions.
So far, only the Opera of Vienna and the Palau de les Arts in Valencia make reference to "wait". In Vienna, which, as most of them keep their offices closed for most of August, they have pointed out that they will discuss the issue after the summer break. In Valencia, where the tenor will be with Nabucco in December, they announced that they will wait for the resolution of the accusations against him, a member of the jury that selects the singers of his Improvement Center.
Others, such as the Elba Philharmonic in Hamburg, warn that they maintain the agenda, but that their decision is subject to what happens: "As a public institution, we do not tolerate or trivialize sexual assaults, but we are also limited by the principles of the State of law in our actions. There are valid contracts with the promoter of the concert for the appearance of Plácido Domingo on November 27. Subject to new developments, the concert will take place as planned. "
Conversely, In the US there have already been two cancellations, a few hours after the denunciation of the women, of which only the mezzo-soprano Patricia Wulf wanted her name to appear. Wulf, who does not wish to continue repeating the story, is reiterated in his statements to the American agency Associated Press, which published the investigation on Tuesday. "If a young woman has the strength to say no to those men, it was worth it," he told this newspaper on Wednesday.
His story and that of the other eight victims made the Philadelphia Orchestra Association withdraw its invitation to the singer on September 18: "We are committed to providing a safe, supportive, respectful and appropriate environment for the orchestra and staff, for collaborating artists and composers, and for our audience and our community. " Then came the San Francisco Opera, which canceled the tenor's performance on September 6: "Although the alleged incidents did not take place at the San Francisco Opera, the company cannot present the artist" on stage. And the Los Angeles Opera, of which Domingo is the CEO, promised an investigation.