Placido Domingo: "In some places you can't say anything to a woman" | Culture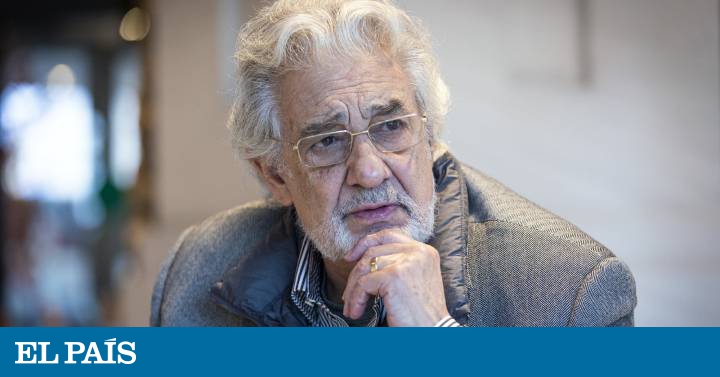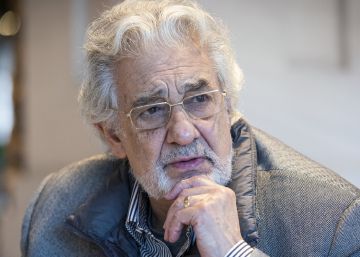 Placido Domingo, 79, has just been cheered on Monday in Valencia of his first appearance in Spain, after the scandal of last August. So, 20 women accused him through the Associated Press (AP) agency of harassing them. "It has been very difficult months, you have to continue your life as you can, but knowing that both the accusations of harassment and those of abuse of power have not been given at all," he says in an interview with EL PAÍS.
Question. After what happened, do you leave the scene with fear?
Answer. No. In Salzburg (his first performance after knowing the information of AP) I went out in anger, the case was very recent. Eager to say "here I am, this is what I have done all my life." It has been an offense. The accusations made to me make no sense. What I want is to stop talking about all this.
P. But he will have to talk.
R. Of course.
P. Given these accusations, have you filed a complaint?
R. You know it's useless. With a means of communication you have everything to lose, and as for the accusers, I will not retaliate against anyone. As I said, I have not been charged with any crime and I do not intend to cause a cause to anyone.
P. Man no. Yes you can complain.
R. There is an investigation at the Los Angeles Opera in which testimonies are being taken from many people with whom I have worked over decades. I want to respect the course of this internal investigation of which I remain fully available. I insist, I will not solve this in court. It is not a legal case nor will I convert it.
P. Have they talked to you yet?
R. Yes, I have already given my version.
P. How can it be that 20 women from different places and in different situations coincide?
R. It is very easy today to take it with someone with whom you do not like and who spread falsehoods. "If you have anything against this person, let us know." And a plot is warped.
P. Have you contacted the people who accuse you?
R. Not at all. I am for the defense of women completely. I have never attacked a woman, I have never exceeded myself, it does not go with my education or my way of being. Nor have I abused my power in any theater. We have made the hiring decisions as a team. I have been able to suggest names for main deals, but for secondary roles, where some accusations come from, nor do I remember what they could have been. I didn't even decide them. Both in Washington and in Los Angeles, theaters where I have done my job with tremendous strength and determination, never, never, never in my life.
P. The coordinator of Los Angeles Opera He says he avoided putting young women to rehearse in a room with you. What do you have to say? Did you know about this?
R. This is the biggest infamy of all!
P. But did he know it or not?
R. No, no, in my life, nor in the years I've been moving around, I've never known or seen such nonsense. And look that I've spent hours and hours in theaters and in the rehearsal rooms with countless colleagues.
P. You were a powerful man in that area.
R. Please, let yourself be guessed, what is this? If there had been a complaint, they would have protested. Has no sense. There is enough evidence to the contrary. I have always supported the career of many singers, both women and men. That is not power, that is passion for art, for music, for opera and for its future.
P. When you talk about the rules and standards not being the same before now, what do you mean?
R. That's what I mean, the harassment. It must be punished at all times and at all times. What I was referring to, as Spanish, is that the use of the compliment, for example, what a good suit you bring, how good you look, that was something you could say 30 years ago, even two years ago. It is that nothing can be said to a woman. This is not the case here, but elsewhere and, specifically, in these groups where the accusations come from, it is so. The woman is the most extraordinary thing that God has created. We all come from one, we are children of a mother. That is the best that can be said of a woman.
P. The first statement gave the impression of being written too quickly, it seemed a bad translation with grammatical problems.
R. It was mostly misunderstood in Spain. In English it was better captured.
P. How did you feel this in your family? What did his wife tell him?
R. We have been very close and with great strength. Logically, it hurt, but hey, everything will happen. And if you help me now to talk about my career, too.
P. The rage he says helped him out in Salzburg also showed on Monday in Valencia …
R. Look, I as an artist come out with the same desire to do my best. You are human. You can't always be full. The public and critics also change, depending on the place or the magic.
P. Will you sing again in U.S?
R. If the opportunity is given, of course. There are some offers. Not everything is Los Angeles or the Metropolitan. He had not chosen other theaters to sing more in Europe or in Asia or South America. I have contracts until the 2021-2022 season, I turn 80 within 13 months. We will be in Madrid, God willing. And I sing in Vienna just before. I just plan to get there, the rest, I don't know. It has nothing to do with singing a concert to get you into the production of an opera. It is much more demanding. I don't know if after turning 80 I will continue in productions. I do not know. If I feel well, then why leave it before?
P. You have said on occasion that if you feel you are going to make a fool of yourself, leave it. But that can also come with extra operatic situations, like now.
R. I am strong, very strong. More than ever. Especially since you see how everything in a few hours can change and that demands an enthusiasm, a very deep love for what you do. Anyone can tell you about my way of being in the theater, something very deep, that I feel since I was little, when I went out with my parents extra or I started to fill in the piano if a musician was missing. My life has always been music. The enthusiasm is now greater than ever. I even want to release papers, as I will do in Salzburg with Sicilian Vespers, for example, or Belisario, from Donizetti, in Bergamo. The public continues to react in an extraordinary way and as long as that continues, I will remain calm and safe.
P. Or now at La Scala in Milan, where a tribute for the 50 years of his debut awaits him. Why do they claim it more in Europe than in other places?
R. I want to continue being the artist that I am, I don't want to claim anything, I want to continue singing, with my own. I am not spiteful, or anything. Everything goes on. There we go, with enthusiasm and fortitude. I want to get to La Scala and feel the energy of a theater where Verdi, Rossini, Puccini, the veristas have premiered. You feel that they see you, they listen to you and they are glad that so many years later someone continues to defend their music.
P. Do you want this year to end soon?
R. Man, life goes by so fast that I want the years to be slow. Now I realize how fast life goes. When you are at the threshold of the 80s, everything goes very fast. I just wish that the good days may be longer and the bad days shorter.
. (tagsToTranslate) placid (t) Sunday (t) on (t) site (t) can (t) say (t) woman (t) tenor (t) grant (t) interview (t) return (t) Spain ( t) speak (t) career (t) future (t) accusation (t) sexual harassment (t) against



Source link