Placido Arango in the rooms of the Prado | Culture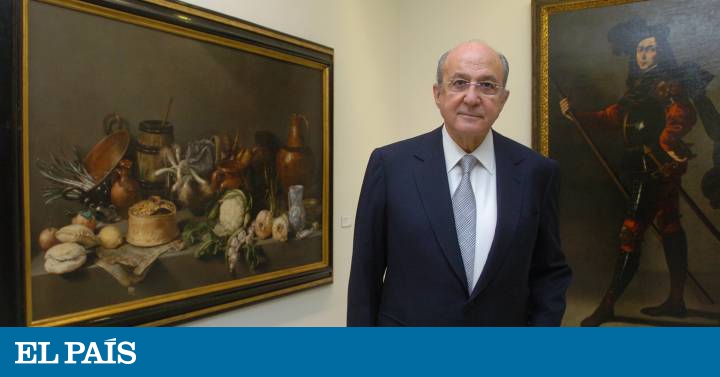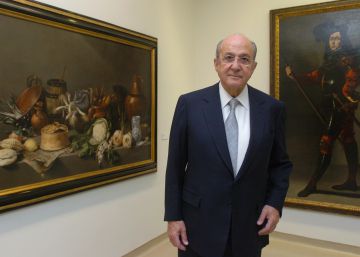 In an increasingly vulgar world where everything is publicized, where nothing is entirely private and everything has to be exhibited, transformed into an event even if it is not, Placido Arango's game will leave a deep hole. He will leave it for his prudence; his polite manners, from another time, so overseas; by its reserved nature; for the well protected secrets of a person who, having everything, never flaunted anything.
In business he was a visionary. Among many other feats, he brought Paris and its drugtores to the dark and sad Madrid of the dictatorship, that of my childhood, creating an impression of modernity in a place that was anything but modern. Although Vips was, until its recent transformation - another ravage of the time, I imagine - much more than a successful business model: it was a place of reference for book lovers and late-night press readers. I wonder now if those books, beautiful and cheap, would be another silent and meticulous strategy of Placido in favor of that culture he loved so much.
As a collector, he possessed a sybarite, weighted and generous look. It was not a simple mission to know the contents of their collections, even when they increased public assets. It happened with the donation to the Prado Museum in 2015: a total of twenty-five masterpieces by artists such as Morales, Zurbarán or Valdés Leal. They never had a special room, nor was there a special inauguration. He decided to tiptoe, that the visitor had to look at the posters to know the origin of the arrival.
Among all the donated works he had a favorite, but guessing it required detective tricks. San José's dream from Francisco de Herrera the groom It was also one of the least conventional and most delicate of the whole, with that representation of the outdoor scene, in front of the interior of the traditional workshop. Arango donated the piece in memory of another great absent in the rooms of the Prado, Alfonso Pérez Sánchez, with whom he shared the patronage of the museum as a vowel since 1986. Later, in 2007, Arango would become president of the museum until 2012, when he would be appointed honorary patron.
It was not his only public service through membership in board of trustees and corporations: the National Library, the Prince of Asturias Awards, the Royal Academy of Fine Arts of San Fernando ... In any case, I would dare to think now that I can no longer dare to ask him, that because of his long relationship with the Prado he kept a relationship of special affection towards this museum, which You have it with your own house. So I will return to the Prado to remind him, discreet as he was. He will return on tiptoe, distinguished and courteous, and will stop before San José's dream . Because of his modest attitude, no one will suspect that he has been the owner of the work. No wonder in a world where everything is advertised.