Pitched battle in a Portuguese stadium: shots in the air and a player at gunpoint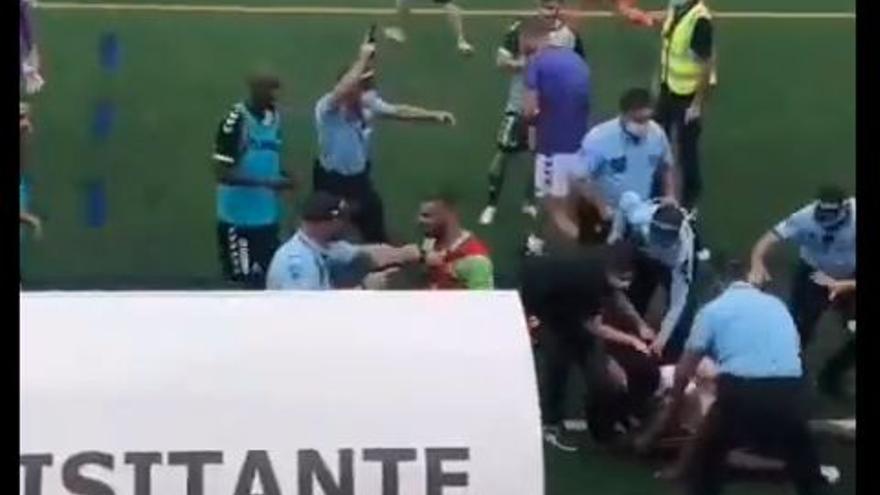 Up to nine shots into the air by a police officer who points to a footballer can be heard in a video posted on social networks, after a pitched battle between players and fans of the Portuguese teams of Olímpico de Montijo and Vitória de Setúbal B, both in the regional category.
The events occurred on the afternoon of this Sunday and several agents of the Public Security Police (PSP) had to go down to the grass to try to separate the players from both sides.
Given the impossibility, as can be seen in some videos posted on the networks by the fans who were in the stands, a couple of officers had to draw their pistols and shots were fired into the air.
It is even observed how one of the agents holds with one arm a player who was wearing a red breastplate and holds it at gunpoint with his right hand.
Little by little, with a pistol in one hand and with the other removing players and fans from the grass, the agents managed to neutralize the pitched battle.
Both teams belong to the cities of Montijo and Setúbal, both in the Metropolitan Area of Lisbon.