Piqué's strongest message against Dani Alves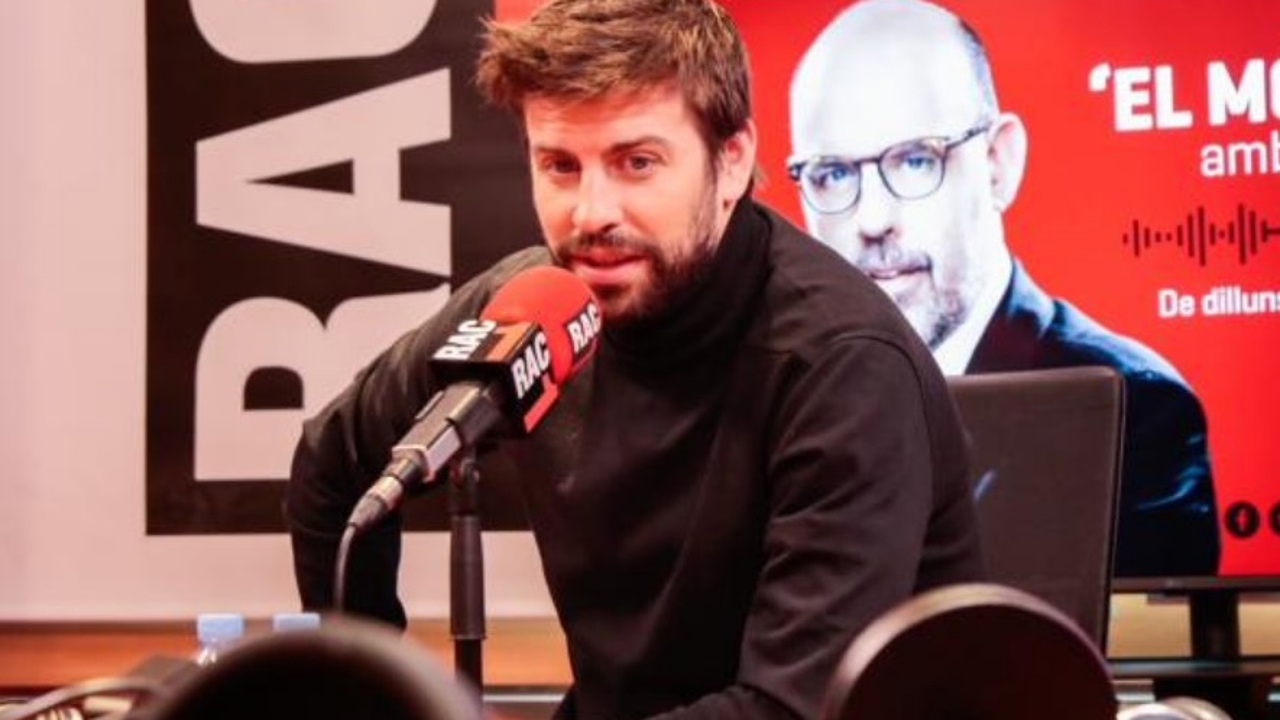 Gerard Piqué had not spoken until now about everything that has surrounded him in recent times. He just joked with the streamers that the Kings League plays with, but he hadn't stood up to questions from reporters. He has been in Rac1 where he has finally responded, he has sold his Kings League and his final at the Camp Nou and he has also spoken about his personal life
"I'm fine. The phrase 'when you get older, wanting is letting go'." It was not a prepared phrase, in my life many things were happening. Each one makes the decisions that he considers, "he has told about the well-known and sung break between him and Shakira. "I just want my children to be well. I have always had a very close relationship with my children and I like them to participate in things that have a good time. My son asked me to participate in the project and I did, and as I participated, I feel very proud", he explained. He also did not want to delve much deeper into his private life: "Each one makes the decisions that they consider to be the best, I do the shapes in one way and I try to do it in the best possible way. In class you don't get a lesson on how you can be a better or worse parent. I'm fine and wanting to continue doing things. And above all, that our Barça keep winning".
He has also talked about business and what happened with Davis: "Businesses are profitable or not, we tried to renegotiate the contract, more so after Covid, but it could not happen and we will go to court. It is a lesson that we have taken from the relationship with federations, which do not want to change. In life, either you evolve, or you die", he assured about the end of the contract. "When I was 10 years old, I knew all the players in the Spanish league because it was the only thing I consumed, now, as a player, many times I did not know them because the offer today is very large. If football does not evolve, it will it can be left behind", he has advised on how LaLiga has to go. "The NBA is evolving, it always tries to care about the show. One example, they stopped the game for 10 minutes when LeBron James broke the points record."
Of course, they have asked him about Negreira: "We did not know that the club paid this man. The players, especially those of us who have been around for a long time, already know the referees, but the coaches, especially those who come from abroad, are good at having those reports. I, as a player, do not know if this man's task was that. I would put my hand in the fire that Barça has not bought referees. If you want to buy a referee, it's very easy, stay with him and give him an envelope." He says he trusts Barcelona: "All the clubs, with the exception of Madrid, and LaLiga had turned against Barça and now, I understand that with the pressure of his fans, he has turned against Barça, but I have a lot of confidence in my club and in the people who lead Barça".
I hammered, in state of shock by Dani Alves
And he has been very forceful against Dani Alves: "It is a very complicated issue because I know him and I appreciate him. It is very screwed up for everyone, for him and for those of us who were his teammates. Justice has to make its way. I want to wait to what the judge says, and from there, help the victim above all in the process", he assured.
It has a weird feeling: "It is something very complicated. Me as a former partner, the feeling that you know him, and then the feeling that you don't know him. When you're a locker room partner, you share everything. You see him perform in the locker room and you would never think about it. It seems that this is the case and you are left in a state of 'shock' that you did not expect. If it is true that it has happened, you have to be very hard with him and with everyone. I am totally against these people who defend yes is yes, no is no, we have to respect each other. It would be inflexible and very hard, in case this is so.".