Piqueras, on the viral connections of 'Save me' with newscasts: "You don't know what face to make"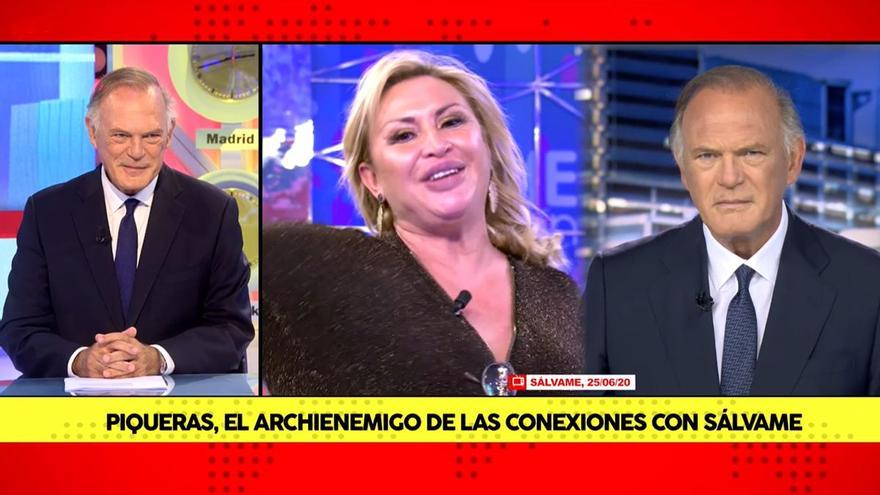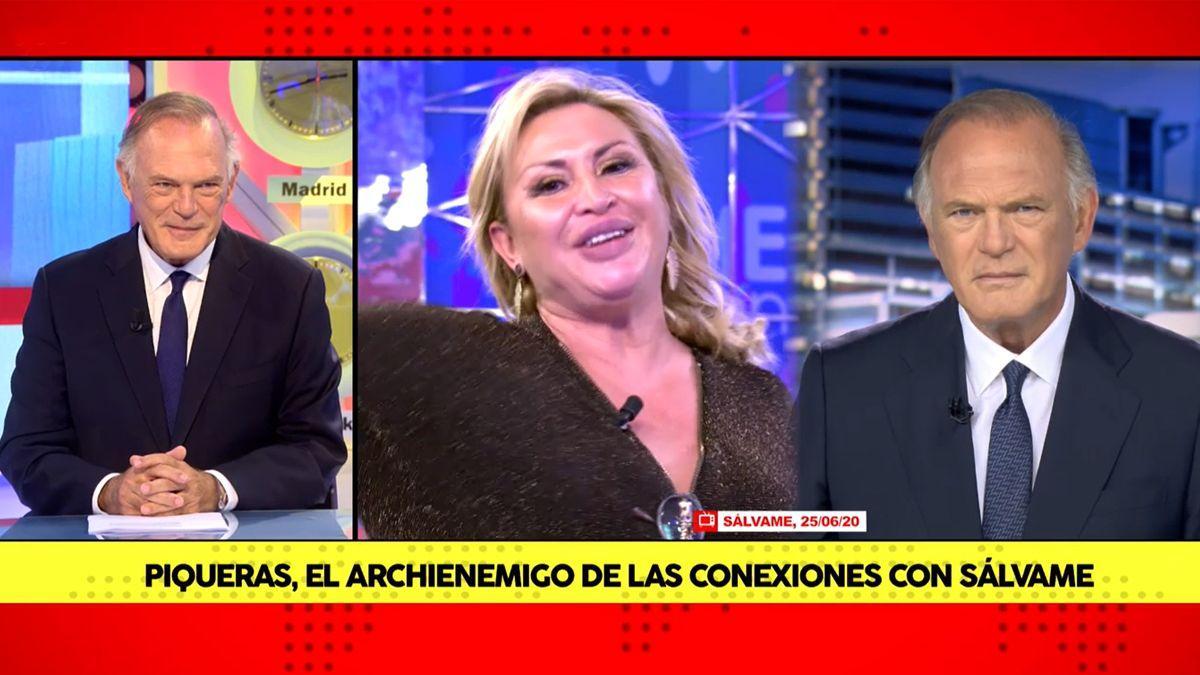 Four has launched its new mornings this Monday with the relocation of 'High tension' and the premiere of 'Los teloneros'. Miguel Lago and Antonio Castelo They have been at the forefront of this new news program in the key of comedy that has had an exceptional godfather: Pedro Piqueras. The presenter of 'News telecinco' has gone to the new format of The TV Factory and has flaunted his sense of humor.
Piqueras has started his speech by recalling some of the fits of laughter he has suffered in full direct, a setback that he knows how to solve. "Sometimes I take a pin in case I see that I can laugh"The journalist has assured: "You change your attitude and the focus of things. If at that moment you are laughing, you prick yourself a little and you stop laughing." "It's a bit of a joke, but we have it there just in case," he confessed.
In addition, the face of Telecinco has spoken about another of the issues for which it has been viral on more than one occasion in recent months: the transitions with which 'Save me' gives way to the news program it presents. "It is complicated, because sometimes you do not know what face to put. I stay still with the face that I have at that moment so that nothing is noticed", he has recognized in 'The opening act'.
The show has aired some of these scenes, including the dance of Paz Padilla and Anabel Pantoja while Piqueras appeared on split screen. A surreal step that the communicator has remembered with humor: "What face do you make there? Put yourself in my place." "They were dancing, They did not stop dancing and I had news of deaths from covid. I did not put an evil gesture towards them as many interpreted, I only thought that they would give way to me at once, "he explained.