Piqué: "We have received hard blows, but we have known how to get up"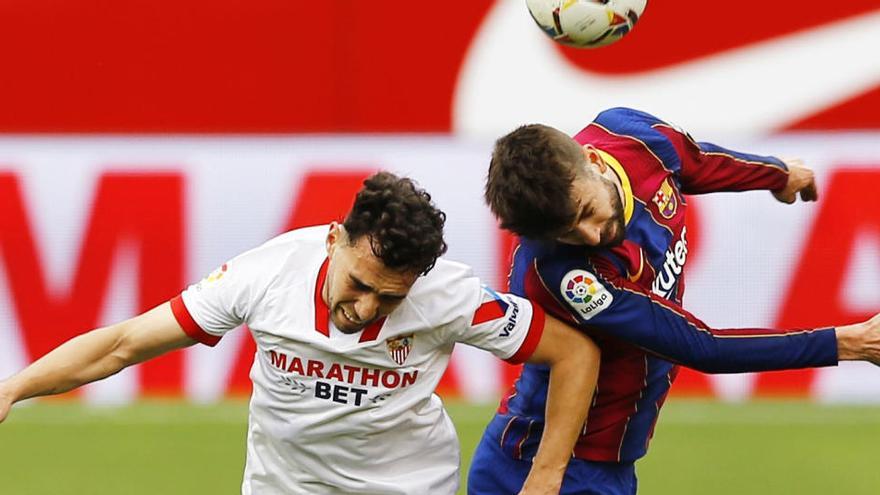 The defender of Barcelona Gerard Piqué This Saturday he was "happy and proud of the team" after the victory (0-2) in the Sevilla field, since the culés came to fit "hard blows" and they have "been able to lift" to "show that" they are still "alive".
"On Wednesday we will raise a battle. If on Wednesday we turn it to 2-0 (in the Cup), the season changes", affirmed the Catalan central regarding the return of the semifinal cup, in which the Barcelona must go back to him to the Seville.
Piqué, in statements to Movistar, downplayed his change, since he had "spoken with the coaching staff" to "increase the load" of minutes after reappearing after his knee injury, so "he had agreed who would play today".
The Barcelona central defender considered that "There is a League, worse things have been seen" that the comeback that Barcelona needs to be proclaimed champion, "although the situation is not idyllic", and stressed that "Sevilla have not created chances today, they have not shot on goal."