Piqué: "We cannot fail Xavi"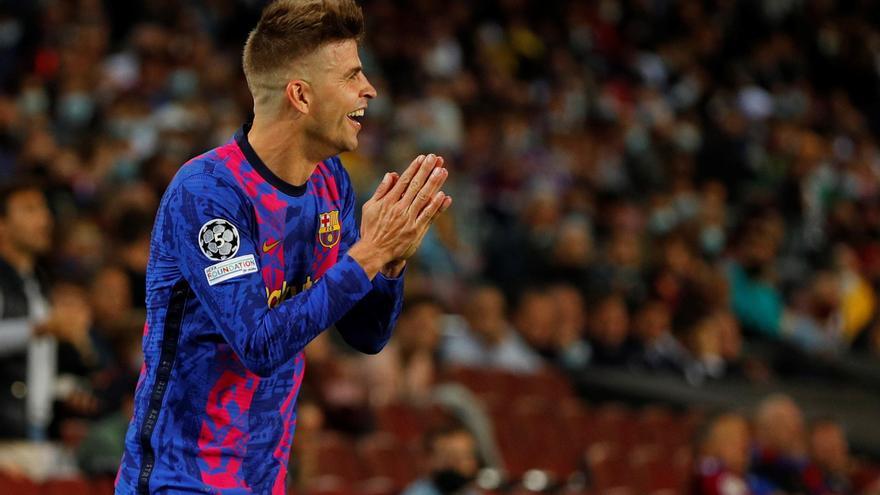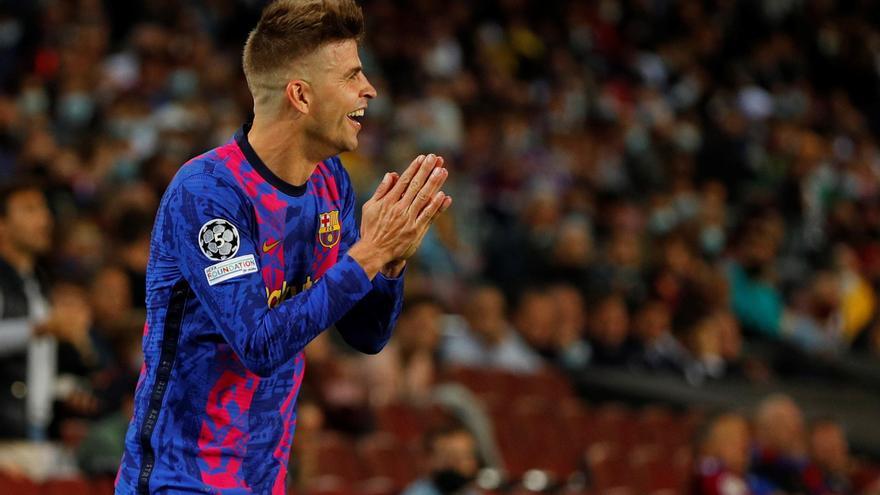 "We have made chances to score. And we depend on ourselves. We go to Munich with the intention of winning. We are playing well ". Gerard Piqué, one of the captains of the Barça, regretted the lack of effectiveness that it exhibited against Benfica, again portraying the serious goal problems he suffers. "There are people trained to score goals, but sometimes you can't score and it hasn't been possible," said the Barça center-back, convinced that "we cannot fail Xavi".
He had him as a partner and now he has him as a coach. "Know, or have shared with who is your coach, morally you have to give more because you know what your quality is ", has acknowledged Piqué. "And we cannot fail it because that is worth more than any communication," said the defender.
"I have known Xavi for 13 or 14 years and as a coach you could already see him who sent us all the young people and now we have to transmit those ideas that he gave us when he was a player", Piqué stressed, remembering that "we are trying to help him and how else you can help him is by being an example ".
But Barça needs to find the lost efficiency because it has only scored two goals in the first five games of the season. Champions. That of Piqué to Dynamo Kiev and that of Ansu Fati also to the Ukrainian team. And that Xavi in ​​his first two games has modified the tactical structure. He started with the 4-3-3 against Espanyol and appealed the 3-4-3 against Benfica having as common point the amplitude of the extremes. Ilias and Gavi played the derby; Demir and Jordi Alba against the Portuguese team.