Piqué says goodbye to Messi: "Nothing will ever be the same again"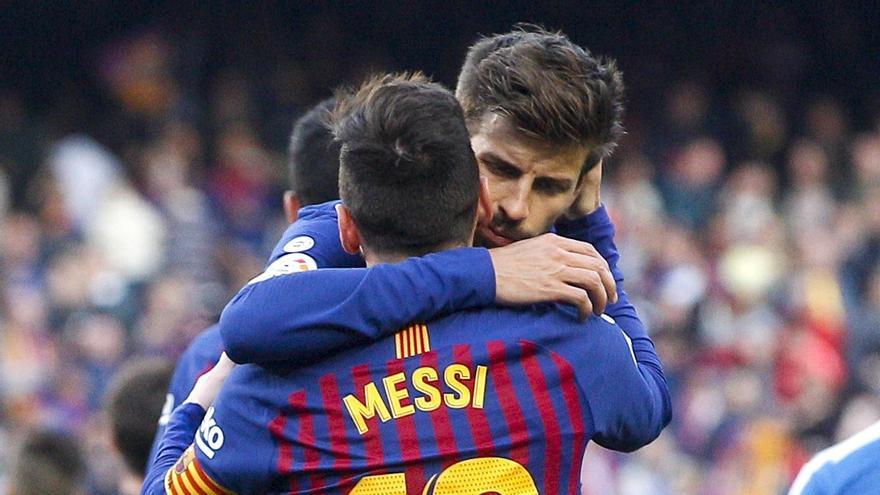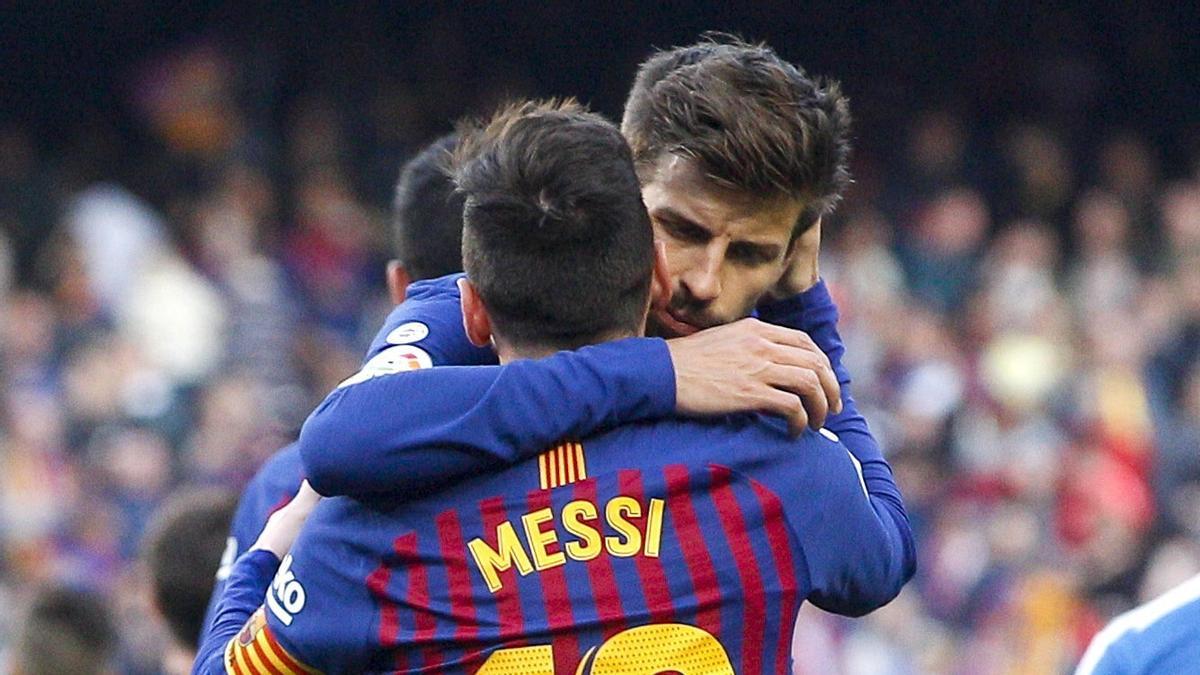 Gerard Piqué, central defender of the FC Barcelona, said goodbye this Friday through the social networks of the Argentine forward Lionel messi, and points out that with his departure from the Barça club "nothing will ever be the same again."
"Nothing will ever be the same again. Neither the Camp Nou, nor the city of Barcelona, ​​nor ourselves. After more than 20 years at the Club, you will stop wearing the Barça shirt. The reality, sometimes, is very hard, "Piqué writes on social networks.
"We met in 2000, we were 13 years old and had a career ahead of us. What a career! The mother who gave birth to us! If we had designed it at that time, it was impossible to make it better. A f *** ing madness!", Add.
"In my first season after returning to FC Barcelona we won the treble and you became the best player of all time. From Rosario to touching the sky of Rome. That's where the legend began. What came next is history. And what a good time we had! ", Continues the Barça center-back.
"Now you are leaving, but I know that one day you will come back. There are still things to do. Have fun, enjoy wherever you go and keep winning as only you know how to do. Here we are going to miss you. I love you leo", Piqué concludes.
For his part, the French international forward of FC Barcelona Antoine Griezmann said goodbye in a text stating that he is "sure that it is not a goodbye, but a see you later."
"The only thing I can tell you and that every football lover will think about it: THANK YOU!", The French striker begins.
"Thank you for everything you have done in Barcelona! For the city, for the club ... you have changed everything! I am sure it is not a goodbye, but a see you later, and that your path will cross again with FC Barcelona ", he continues.
"I wish you the best, that you and your family are happy wherever you go. Very few know what it is to be Messi and you were an example for me in every way," he adds.
Sergio Busquets He also dedicated his space on Twitter to say goodbye to the Argentine.
"Still trying to assimilate everything and knowing how difficult it will be, I can only thank you for what you have done for the club and for those who have accompanied you in these years and specifically towards me," he says.
"You came as a child and you are the best player in history, having made this club grow to the height that it deserves and making history individually and collectively," he adds.
"I can always say that I played and shared many moments with you, most of them very good, and I was lucky to grow up and enjoy 13 seasons by your side. Beyond all this I stay with the person and the friendship we made, I will miss you a lot. less. I can only wish you and your family the best because you deserve it, you will be missed, "he concludes.
Marc Bartra, current Betis player who shared a dressing room with Messi at Barça, writes on Twitter: "It's going to make me very strange to see a Barça without you. The best player in the history of football. I feel privileged to have shared so many moments with you at the club where we fulfill so many dreams. Good luck to you and your family in this new stage! ".