Pipiolas lands this Friday in the Miller room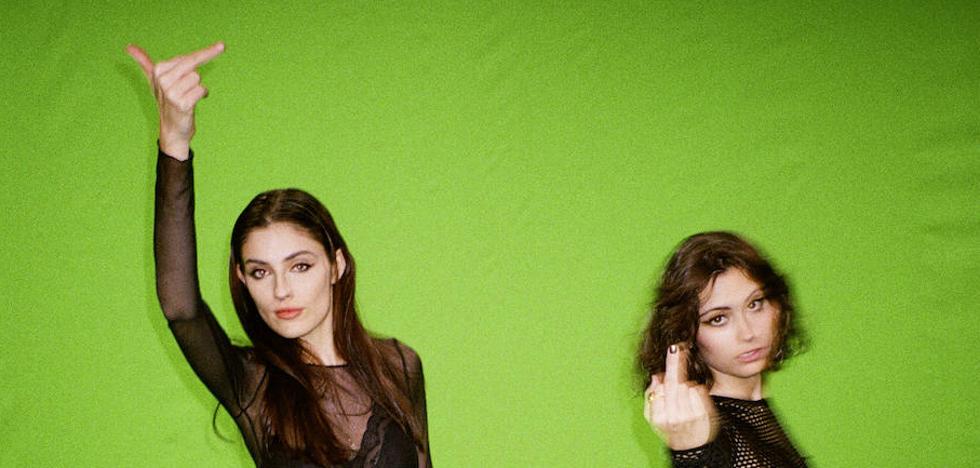 The musical duo that Adriana Ubani forms with Paula Reyes debuts with four other musicians in the LPA Groove Summer cycle
the v
Adriana Ubani musical artist opens in the Canary Islands this Friday, within the
LPA Groove Summer cycle. The actress is the better half of Pipiolas, the musical project launched by the
also actress Paula Reyes Morillas and that for its island debut, starting at
9:00 p.m. in a double session in which he also plays
Ant Cosmos, has the usual participation of the musical producer and instrumentalist
Vau Boy, in addition to "a guitarist, a bassist and a drummer"says Ubani.
"East
it is an artistic work that has a special flexibility. In the recording of 'Amar es para siempre' they have behaved very well and have condensed my scenes in two days so that I could be on Friday [hoy para el lector] at the Gran Canaria concert in Miller. Both the director and the people on the set have been interested in what I do with Pipiolas », he assures with a laugh.
the rest

This pop musical project was born from the hand of Paula Reyes Morillas from Madrid, with whom Adriana Ubani coincided during her training in
the Royal School of Dramatic Art of Madrid (Resad). «We coincide very little there. She was in fourth when I entered first. We became good friends and the relationship grew especially once she left the School. When she finished her degree, we kept in touch and became friends. She started the band less than a year ago.
In August of last year he began to write the songs and in September she contacted me, because she didn't want to do it alone. And we started with this project », she recalls.
He points out that both are "very happy" with the rapid growth of Pipiolas, which already has a
EP that has seen the light of the hand of the Elefant label. «It has been a very fast growth with the ideas that we had, being faithful to what Paula wanted, which is the one that composes all the songs.
The aesthetic and musical idea is maintained in line with what we had in mind. The project recognizes both of them very well », he points out.
In the direct ones, those responsible for topics such as
'Narciso', 'Rare Sunday', 'Club de los 27' or the recent 'What Dreams Are Made OF' provide a plus to the mere interpretation of a repertoire with multiple national and international influences but with its own style.
"It's not about getting on stage and singing.
We bet on making a fun and interactive 'show' with a great band and our producer who takes care of everything technical", he explains. "An important part is wanting to communicate, for the public to empathize with us in a very personal and specific way. I think that is related to the fact that both Paula and I are actresses. We aspire to make a product that is a concept, not just a specific musical style or song," she adds.
Miller's evening this Friday, with free admission until capacity is reached, is completed with
Ant Cosmosthe 'indie' and alternative project led by the also Canarian
Javier Auson.
On Saturday the curtain falls

The LPA Groove Summer cycle drops tomorrow Saturday,
also from 21.00 hours and with free admission to the Miller room in the Santa Catalina park, with the concerts of the
Mexican Institute of Sound and Monkey Faces.
DJ and music producer
Camilo Lara He is the one who shapes the Mexican Institute of Sound, with which he mixes everything from funk and cumbia to electronica.
Carlos Ramos, Manuel Lorente, Fede Beuster and Carlos Ortega make up the
a hard pop band from Tenerife called Monkey Faces. Their first EP is titled 'Hard Love'.