Pimienta confirms Viera's return to welcome Leganés: "I hope he is perfectly"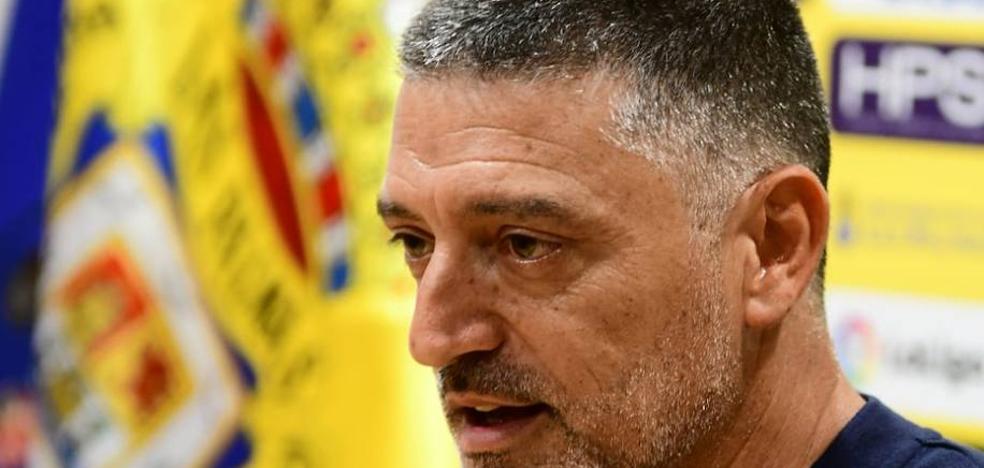 football
The captain's return for tomorrow's appointment at Gran Canaria (8:00 p.m.) triggers the team's chances
Jonathan Viera returns to the UD elevenas confirmed today by the coach of the team with views
tomorrow's match against Leganés in Gran Canaria (8:00 p.m.). García Pimienta, who maintained a point of caution, slipped that the captain, after several weeks off due to physical discomfort, is now back: «Jony has worked well all week. Tomorrow we have the last activation training. For me he is the best player in the category.
I hope that he is perfectly fine and if necessary, that he has to participate. He has a lot of desire«.
Pepper warned that
and UD will have to play "a perfect match" if he wants to pocket the three points against an opponent who, he warned, "is a great team."
«I have seen the four games of Leganés and the first three defeats were not deserved. In the last game against Eibar they benefited from the fact that the rival was left with one less. It is a great team, with players of a very high level. We are going to have to make a perfect match.
I ask for the help of the fans, it is difficult for me to demand more things from them. Tomorrow we need your encouragement. Do not doubt that we are going to leave everything," he said.
Regarding the good moment of the UD ("the only truth is that we are recognizable"), he was honest when highlighting that
" flattery weakens " and that the praise received " can make everyone more alert " to counteract one's virtues.
questioned by
vitolo, maintained his reasoning already exposed on previous occasions: «We must not put pressure on him, we wait for him. As long as he's okay, he will be. Next week or in two or three. It must be perfectly. He has completed two training sessions and we want him to continue adding good sensations."