Pilar G. Pinacho: «Galdós would be fascinated by the knowledge of 21st century children»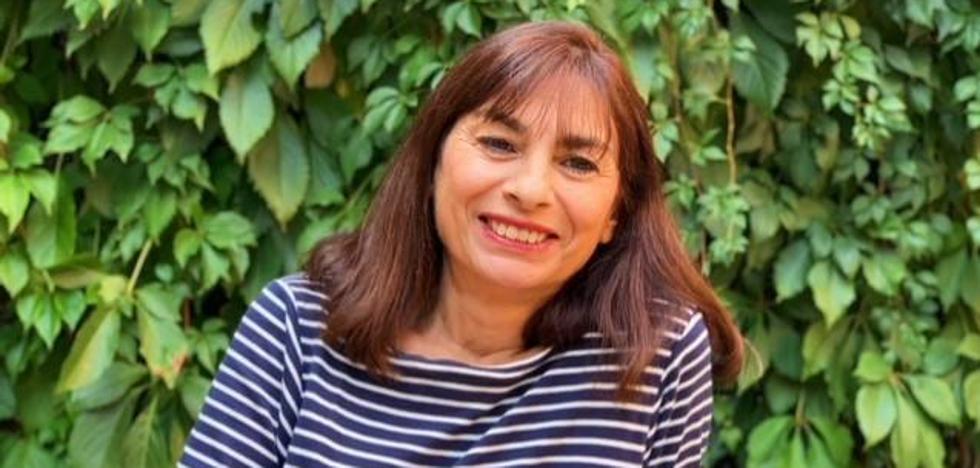 The teacher presents on Thursday, at the House Museum of the writer, her book 'National Episodes for the use of children of the XXI century'
Although surely few have been able to complete the feat of reading it completely, the 'National Episodes' is possibly the most popular Galdosian work. Galdós himself already tried to undertake the task of adapting it to children's audiences. Is it an assumable challenge or an odyssey? Pilar García Pinacho, professor in the Department of Journalism and Digital Narratives at the San Pablo CEU University, has spent six years completing the book
'National Episodes for the use of the children of the 21st century', an illustrated work that adapts the Galdosian epic for the little ones and that is presented at the
Pérez Galdós House-Museum on Thursday, November 17, at 7:00 p.m.
"Galdós not only tried, but did it," says Pilar García Pinacho. Indeed, Benito Pérez Galdós really liked children. That is why he published in 1907 and 1908 'National Episodes Extracted for Children's Use'. «
That another person tries to adapt them like him is impossible; differently, yes, and it has been a great challenge», admits the author. «It has been six years of fear of disappointing the readers of Galdós, the Galdosians, the Galdosistas, myself, the writer himself. I still feel a great weight thinking that someone might think that I have 'betrayed' them, so to speak. In the end, what I did was make decisions on several objective lines, set limits that I should not cross and be faithful to the texts in front of me », she points out.
The first thing that the university professor would like to clarify is that "I have not worked with the 46 'National Episodes' that we know, but with the 'National Episodes: War of Independence: extracted for children's use', made by the same Galdós in the editorial 'Sucesores de Hernando'. In this edition, Don Benito only extracted
'Trafalgar', '2 de mayo', 'Bailén', 'Zaragoza', 'Gerona', 'Cádiz' and 'The Battle of the Arapiles'».
too cruel

Of these, it has been decided to eliminate the account of the Gerona site. «The crudeness of the story is such that I preferred not to extract it, more so having already narrated the one from Zaragoza. The people of Girona, it's not that they were heroes, it's that they were almost martyrs who suffered deprivation and pain such that I made the decision to skip it.
Talking to a child about heroism is beautiful, talking about martyrdom is also great, it seemed to me something much more complicated.. Today, what civilians were put through at the siege of Gerona would undoubtedly be considered a war crime."
It also seemed very difficult for him to talk about the Cortes of Cádiz. «Children know about desires, impulses, emotions and norms; tackling something as sublime and abstract as freedom became impossible for me. AND
It's what hurt me the most to eliminate, but I could not resist adding a paragraph: the first Constitution could not be missing».
Emotions are, in the opinion of Pilar G. Pinacho, the most solid values ​​of Spanish society. «
If we do not get a reader to be moved by a story, they will forget itBut he will never forget the determined emotion he felt in front of those pages. And what about values: solidarity, generosity, courage, freedom, love, family, honor... I think we Spaniards have a lot of all this. I don't want to say that others don't have it, it's that we wouldn't feel good if we didn't", he comments.
respectful and kind

In his adaptation of the 'National Episodes', the winners appear compassionate and the losers are far from depressed. Does that mean that 21st century children are more empathetic than 19th century children, or even adults? "Is there no compassion in Jacinta, Almudena or Benina?" Pilar García replies. «» No matter how much criticism and many misers there are in her work, there are always generous, pious, well-intentioned and kind people.
I think Galdós was a very respectful, kind person and that he suffered from violence and extremes, he was essentially conciliatory».
That said, the author does consider that children "perceive much more than adults and that includes emotions. They live with curiosity and passion; they learn to talk, to walk, to run, to jump... L
or they learn everything by observing, perceiving and repeating. However, I do not think that being an adult means that this capacity is lost, although I recognize that routines, responsibilities, obligations can make the process difficult, "he reflects.
The illustrations of the book, made by T. Daniel Cabrera Patilla, are very numerous in the publication. And it was essential to provide visual content in the age of the image. "This was one of the first decisions I made, to be illustrated," confesses Pinacho. «Galdós himself illustrated editions of the Episodes and their children's edition and he was exquisite and careful. He chose the best illustrators of the time », he concludes.